Patrick Evan Fleming
---
Featured Artist of November 3, 2023
With the Album: Begin At The End


Artist's Biography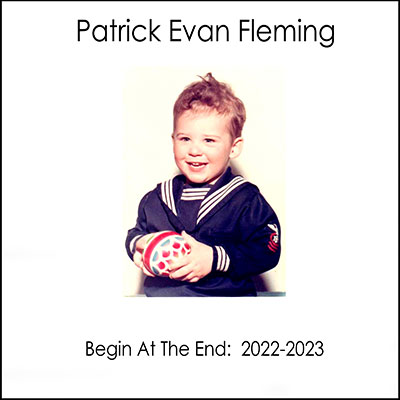 Patrick Evan Fleming is a song writer from Cleveland Ohio. About a year ago Patrick (finally) embraced Digital Recording. He has been chiseling away steadily for the last year. His earliest musical memories are of Frank Sinatra and The Beatles. He's a mean motor scooter and a real go-getter.


About the Album

"Begin At The End: 2022-2023"
Patrick Evan Fleming

My old friend Mark Beck died of a drug overdose Oct 30 last 2022. We'd known each other since Jr High. We learned to write music together in the 1980's. I'm writing this 2 days before the anniversary of that death.

My 1st response was to record a collection of early songs (Zulu Texas I). Since then I've recorded 10 CD's worth of stuff. I haven't posted much online. My goal is to record 202 songs (2 more than Taylor Swift).
Once I do that, I'll dump them on Spotify. Then throw everything away and eat my Laptop.

Along with the old recordings, I had a few of Mark's old voicemails. You'll hear his voice on 3 of the recordings. They kind of forced me to develop a new approach to song writing. Which you'll also hear in some of the songs,

1st line of "Don't Let The Bastards" attributed to something Kris Kristofferson said to Sinead O'Connor at Madison Square Garden, October 16 1992.

"It All Started With Rosie" was based on a couple things Ring Starr and John Lennon said in the "Get Back" documentary, January 13 1969. They decided to film themselves talking, but no one had anything to say. After a while they just started saying random things. Ringo said "It all started with Rosie." Later Lennon said "Tripping on that golden ship of sky". Seemed like a good foundation for a song.

1st line of "Hypothetical Epitaph For Bob Dylan" attributed to something Bob Dylan said to Maria Muldaur at the Newport Jazz Festival, July 25, 1965

The refrain from "Meow Meow Kitty Blues" devised by Mark Becks son, Evan.

The last track is the only older recording: "The Memory Of June" - April 15 2020. First 95 days of Covid I recorded and posted 1 song a day: 95 songs in 95 days. This was Day 31 of the Pandemic in Ohio. It was 11 days after my father died. And it also my birthday.

"June may come while I sleep" - Mark Beck


---
Featured Artist of May 14, 2023
with the Album: Early 1990's - Vol. 1


Artist's Biography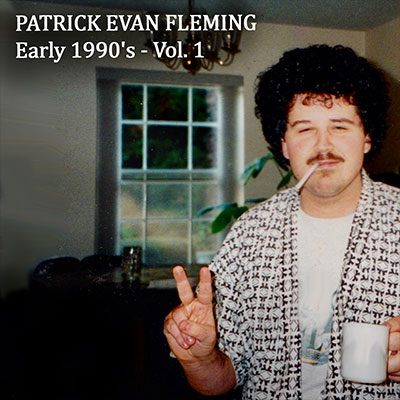 Patrick Evan Fleming is a songwriter who never tried very hard to market himself.

In his first 2 1/2 years out of Art School (BFA-Ohio State University) Patrick wrote and recorded about 800 songs. If he's being honest with himself, only about 20% of those songs are any good. Still, that's 160 songs that don't suck. Which is pretty good. I mean, James Taylor barely wrote 160 songs his entire life. Still he did end up with that giant pile of money. So what the hell does Patrick Evan Fleming know about anything?

Anyway, last June Patrick decided to buy a copy of Logic Pro and finally learn digital recording. Hopefully this time, 80%of his musical efforts won't suck so badly.

Patrick Evan Fleming lives in Cleveland Ohio. He is in the process of finishing a 4th CD.


About the Album

A small collection of songs I wrote: June 1993-March 1995.

My first 2,700 recordings are Analogue Demo's, recorded on the cheapest equipment possible.. Most of my life I was driven by a fear of stopping, If I stopped writing and started recording, I would lose momentum and my song writing days would be over. Last summer I decided to finally get over myself and learn actual recording.

This CD represents an early effort


---
Featured Artist of April 16, 2023
with the album: Zulu TExas I


Artist's Biography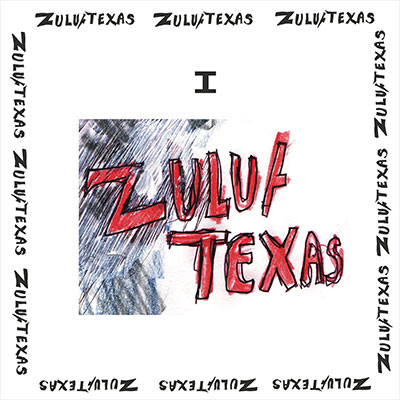 Zulu TExas was a songwriting collaboration between Patrick Evan Fleming and Mark Beck: 1988-1991. We met in High School Drama Club (1983). When we first started writing in 1988, we'd never written together and neither of us could play guitar. "The Waltz" and "Sundown" were our first two songs. We wrote them on Bass guitars, because that's all we were capable of. We never played live or did anything to promote ourselves. Less than dozen people even knew we were musical. After 1991, Mark kept playing Keyboards as a hobby. To date, Patrick has written close to 3,000 songs. Mark passed away October 30th, 2022 from a drug overdose. Patrick lives in Cleveland and is planning 4 CD's of their work; 3 studio colletions and 1 live.


About the Album

The songs were originally written 1988-1989. Patrick re-recorded them all after Mark's death in November 2022. 1988 - Patrick was moving down to Columbus to go to Art School. Mark was living in Monte Rey, but wanted to come back to Ohio. We got together to write music. In the beginning, it was all poorly recorded Analogue. We wrote our first songs on Bass Guitars. Neither one of us had used real recording equipment. Everything was brand new.



---
Notes for the artist
: This page will always be here under your name in "
Featured Artists"
You can al
ways send us an updated Bio using 'CONTACT' on Menu at the top of page.
---