The Colin Trio and Friends
---
Featured Artist of March 4, 2023
with the Album: C'mon and Gimme Some More


Artist's Biography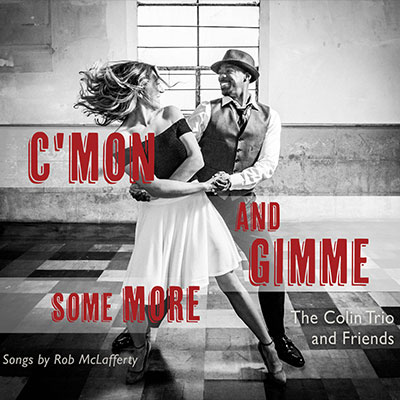 Songwriting and music production are my crafts, with a little bit of vascular surgery on the side. Yes, I am a vascular surgeon, too. I hail from the wonderful city of Portland, Oregon where I am integrated into the music community and many talented musicians. I have released two albums, the most recent of which is called "C'mon and Gimme Some More." This and my first album (released in 2021) entitled "Crossing Lines" are on all streaming platforms. The artists are "The Colin Trio and Friends, Songs by Rob McLafferty."

As the songwriter and the executive producer, its an incredible gift to find these wonderful musicians and bring them into recording studio to make the magic. Each time we bring it to a higher level. Album #3 - "The Reasons Why" is now in production. Enjoy!


About the Album

I "discovered" all these wonderful talented musicians in my travels in and around the Pacific Northwest and brought them into Fremont Recording to create two albums. This second album has many inspirations as you will hear. C'mon and Gimme Some More, the title track, is about two people really connecting on the dance floor, like we all have at some point in our life. Other songs like "The Cowboy Song" was inspired by the drama series "Yellowstone" and "The Ballad of Tommy J. Gallo" tells a sad story of a homeless man. The light hearted "Crying a Plane Again" speaks to a real studied phenomena that people do cry on planes more... especially when watching movies. Enjoy and thank you for taking the time!



---
Notes for the artist
: This page will always be here under your name in "
Featured Artists"
You can al
ways send us an updated Bio using 'CONTACT' on Menu at the top of page.
---