---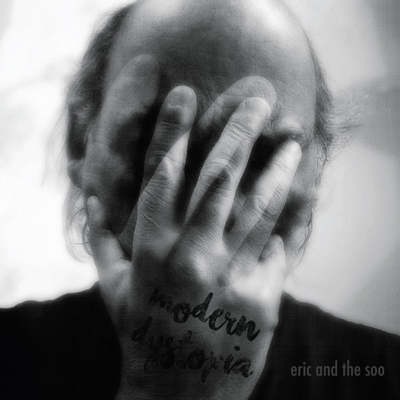 Full Album show of October 11, 2019
Album: Modern Dystopia

4While Eric & The Soo's debut album "Small Town Dreamer" saw Toronto-based songwriter Eric Brombacher looking inwards and backwards to his past and his childhood in his hometown of Sault Ste. Marie, his follow-up sees him looking more outwards and forwards, at society as a whole and at our future on this beautiful planet we call Earth. "Modern Dystopia" is a concept album that explores the current social climate and the challenges we face as humankind. The songs touch on themes both personal and societal including isolation, depression, homelessness, conformity and social obedience while still offering some hope for change, as it explores an imagined pre-apocalyptic future. Are we really free? Or are we just slaves to the machine? Is it too late, or is there still hope for our beautiful world? Released November 20th, 2018: Modern Dystopia by Eric & The Soo Produced by Jerry Leger Engineered and Mixed By Tim Bovaconti Mastered by Jeff "Fedge" Elliott All Songs by Eric Brombacher *Except "Time Travelers" by Eric Brombacher & Jerry Leger.


---