matt geiser
---
Featured Artist of January 17, 2023
with the Album: Covers


Artist's Biography

Singer, bassist, song writer and music producer. On a journey to learn, compose, perform, record and produce music. Also love spinning vinyl and listening to music albums old and new. Access my music at: https://linktr.ee/mattgeiser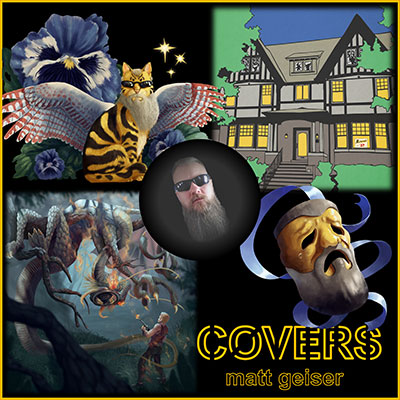 About the Album

Covers is a compilation of songs I love and learned during my first 2 years learning song writing, bass guitar, singing and music production. Thanks to all the artists that helped me learn and create this album, and special thanks to Danni for all her support and love.

Personnel
---------------
Vocals: - All tracks except Dumb & SITW: Matt Geiser
- MWSTW, YLTLF, CHFILWY Unchained: Danni Geiser
- Dumb, SITW: Seth Geiser

Guitar: - Dumb, What I Am, YLTLF, SITW: Seth Geiser
- Crying, Sweet Emotion: Brian Whitman
- Peace Frog, Mac/Jabberwock, All the Madmen,
Break on Through: Mike Fonte
- MWSTW: Davi Mello

Bass Guitar: Matt Geiser

Cello: - SITW: Bryan Gibson
- Dumb, CHFILWY Unchained: Bruno Serroni

Drum machine: Matt Geiser Album Art:
- Cat, Mask, Mac/Jabberwock: Magdalena Antczak
- Album Art - House: Peter Walters

Album release date: 14 January 2022


---
Featured Artist of December 27, 2022
with the album: Vinyl Scars


Artist's Biography

Singer, bassist, song writer and music producer. On a journey to learn, compose, perform, record and produce music. Also love spinning vinyl and listening to music albums old and new.



About the Album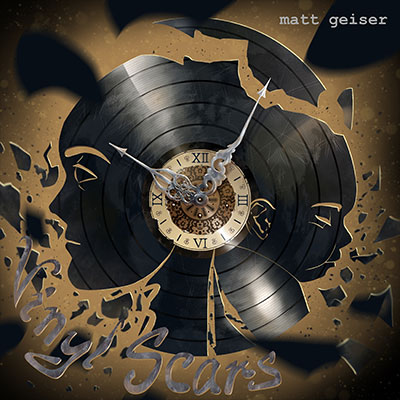 I dropped a record a while back and started thinking about how the defects on vinyl have similarities to aspects of our relationships with friends, lovers, family members, etc. Here's the track lineup for Vinyl Scars, which is available on vinyl, CD and streaming.

[SIDE 1 - ANGST]
A1 - Awake - Everything is new; creation; birth; life cycle
A2 - First Fall - Original sin
A3 - Recipro City - Consequences of the fall...
A4 - Friend Funk (Burn That Bridge) - Fast friends, loyal friend, betrayal
A5 - Road Trip - Gotta think...
A6 - Burn - When should you burn bridges?

[SIDE 2 - ANTIDOTE]
B1 - Confession - Maybe it's me
B2 - Amazing Grace - Pit of disillusionment; Saving grace...
B3 - Absolution - Redemption song
B4 - Truth of Mind - The tonic
B5 - Vinyl Scars - They happen every day...



---
Notes for the artist
: This page will always be here under your name in "
Featured Artists"
You can al
ways send us an updated Bio using 'CONTACT' on Menu at the top of page.
---