Black Hammer Voodoo

---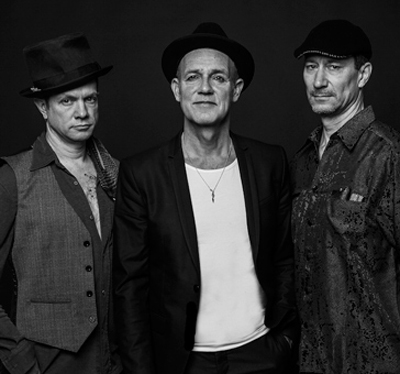 Featured Artist of March 5, 2019
with the Song: Catfish

Black Hammer Voodoo is Deep Dark Shit with a distinct style! Sharp vocals, cutting harmonica, rough guitar, heavy groove.
Singer/bassplayer Michiel van Leeuwen Gruppo Sportivo, Bombitas, De Dijk, Painting Over Picasso) and Kim Snelten (The Scene, Jack Of Hearts, Jeffrey Lee Pierce, Drippin Honey, AJ Plug) know each other from Rusty Apollo. Sam 'Smokehouse' Shine (Vanessa Baker and the Electric Eclectic, Anthony David and Toni Child) is 'a renegade outlaw and voodoo guitar magician from the badlands of downunder'. Drumtalent Francesco Libero comes from the hot deep south of Italy. These men bring a truckload of experience to the table but they refuse to make a nostalgic trip. They wanna move on!
On August 27 2016 they made their successful debut on Culemborg Blues and played on several Dutch Stages. In the meantime they shot some remarkable videoclips Their debut album 'Dance Like A Windmill' will be released on digital streaming platforms. They'll present the album on November 30 in De Nieuwe Anita in Amsterdam at 9PM.

---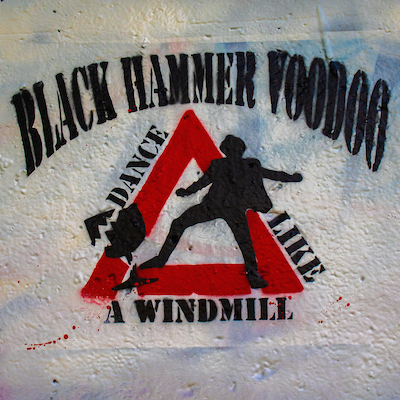 Featured Album of November 14, 2018

Album: Dance Like A Windmill (2018)
The album 'DanceLike A windmill' emerged from various sessions over a period of two years. Some recorded 'live' at Studio Schenk in Amsterdam but most recorded at the singer's house (I guess the neighbors were glad when it was finished!). It gave us the opportunity to experiment with different arrangements without emptying our bank accounts! On some tracks there are many layers of harmonica. We tried to break away from the usual role of the bluesharp. Same goes for the guitar. Black Hammer Voodoo started off as a bluesrock trio but more and more moved towards a modern, creative version of this old genre.
Some tracks are based on glamrock grooves, there is a (cynical) gospel and some are very roomy with a lot of surprises, so you can listen over and over and discover new elements. There's a lot of nostalgic rock music nowadays but we try to move on in new directions!