---
Ac G
---
Featured Artist of May 21, 2019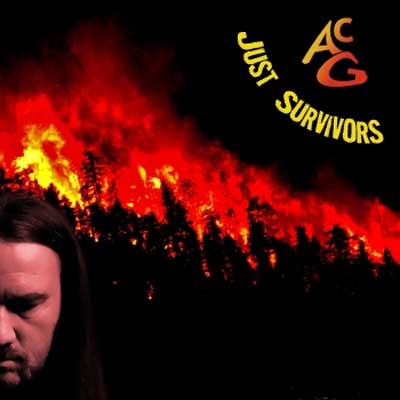 with the song: Just Survivors

It's kind of a weird story. For years i have played electric Guitar, and was lucky of being part of a band.
Simply for the reason that I've never wanted to front up.
Besides that i used to work as composer, arranger and sound engineer for Bands and Broadcast, and earned money as hired gun in studio and live.
That lead me around the world, and made me stumple into various situations with politicians, Lo Lifes and everything between.
My biggest pleasure always was to add that little something to the groove and groundwork Drums and Bass deliver.
Now, why is it that I play alone? There are several reasons. Mainly, I have discovered the acoustic Guitar.
By taking a closer look at the Instrument, it's a box with strings, and you can knock and beat around boxes :)
In the beginning my playing went more in to direction Fingerstyle. Even if my technique is related to that, it was an attempt to put my ideas to this instrument. After a while of practicing and trying (also on a few cover songs), i found my way to incorporate my roots, and adding the rythm section's work.
Next step was going for the sound shaping capabilities an electric guitar can provide. As result of all of that it came to what i use to call, replugged. Even if I wrote songs from the beginning that lead that way (like Tuesday or Monkey Business), Black Magic is the first tune I have done within that concept.
Whatever you guess to hear when I'm playing, Drums and Guitar are always my acoustic Guitar
---
Featured Artist of November 19, 2017
with the song: Black Magic


Ac(e) G is an artist from southern Austria.
For years he did play as session and live musician, and did composing for TV. In 2014 he decided to change for the acoustic guitar and to start this solo project.
If you believe to hear drums or percussion, you are wrong. It's still his guitar!
The approach is quite offbeat, because he is not pinning himself to a certain style. The common part is always the acoustic guitar!




---
Notes for the artist
: This page will always be here under your name in "
Featured Artists"
You can al
ways send us an updated Bio using 'CONTACT' on Menu at the top of page.
---

© LonelyOakradio.com