Alan Garmonsway and Lilijan Rose
---
Featured Artist of Sep 18, 2020
with the song: Be My Light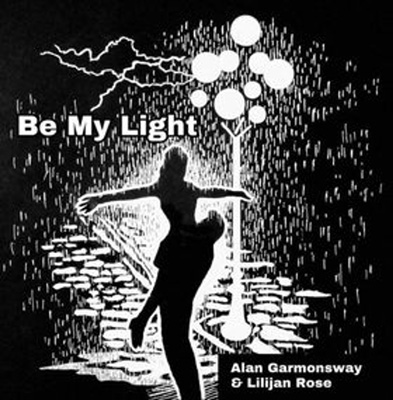 Artist's Biography
Lilijan Rose is a UK vocalist and lyricist who has a big presence on Instagram. She sings many different styles, but with originals has the opportunity to explore unique vocal expression and harmonies. Alan Garmonsway is a UK multi-instrumentalist and songwriter who is a regular contributor to Lonely Oak Radio. He has been involved with both rock and folk bands as well as a solo artist, which gives him a broad ranges of approaches to music – both writing and recording.

'Be My Light' is a retro 80's sound but with a modern vocal twist. Lilijan and Alan have gone back to the 80's for the musical inspiration, but using a contemporary vocal approach. It's authentic – Alan using chord progressions and synth sounds from that era of music and also wrote the lyrics about an encounter with a friend in the late 80's. Lilijan then got to work on adapting the vocals and harmonies to her own unique style, working with producer Andy Wickett who was an early member of Duran Duran, one of the UK's top 80's bands. We're really happy with the way the song has developed, particularly given the time from initial writing to finished product!


---
Notes for the artist
: This page will always be here under your name in "
Featured Artists"
You can al
ways send us an updated Bio using 'CONTACT' on Menu at the top of page.
---

© LonelyOakradio.com