---
Full Album show of September 30, 2019
Album: AVES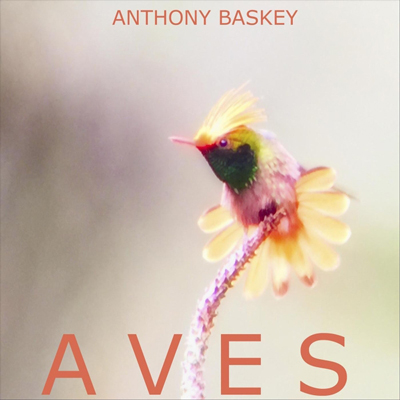 The music is about generating positive emotion that moves the soul.
Composer/Performer Anthony Baskey creates stirring contemporary instrumental compositions with an underlying foundation of complex harmonic progressions that triggers emotions in the listener. Anthony Baskey values his jazz studies and uses them as a foundation in his music, which allows for advanced harmonic structures and progressions. He believes that these harmonic qualities enhance the musical colour and emotion, creating a tension and release quality in his compositions. A graduate of Humber College and York University as a composition student, Anthony Baskey studied under theory masters which led to his own unique style of composition. His most influential teachers were James Tenney for freedom of expression; David Ledov for advanced traditional theory; Ron Collier, Paul Read, Michael Coughlin and Rick Wilkins for orchestral and arranging techniques; and John Gittins for harmonic and melodic theory. Anthony Baskey intertwines his composition influences in a free format style that generates positive emotion from the listener.

About the Album New age instrumental with a smooth jazz vibe, the album evolves from his previous new age contemporary instrumental releases by infusing a smooth latin jazz feel to select pieces. His well-received 2018 single, "A New Day", was a prelude to the anticipated 2019 album and is the first composition of eight in the full release.


---