Full Album show of May 18, 2020
Album: Sky Above Me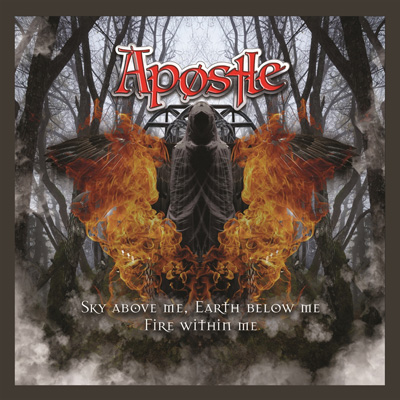 Artist's Biography
After the Apostles of Chaos played Warehouse 23 in March 2019 as part of the inaugural PGR Presents show, it was decided to step back and consider a new way forward.
The outcome was – rstly – a change in personal with singer Ryan Hanson and keyboardist Chris Allen drafted in to replace the original vocalist and second guitarist – and – secondly – a change in name.
So was born Apostle and the guys retreated to a studio in late 2019 to begin work on some new tracks in addition to reworking some original material.
The result is the EP The Sky Above5 songs that highlight the mastery of several dierent genres@ rock'n'roll, classic rock and – of course – prog.
The songs were honed during several live appearances – including support slots with Martin Barre and Zal Cleminson – and – after a delay caused by the Covid-19 – the EP was made available for order on 30th April.
About the Album:
An EP of 5 songs highlighting classic rock'n'roll, rock and prog. This new UK band have set the stage alight at home and are now looking to do the same globally with their exciting brand of music.


---