Astasis
---
Featured Artist of June 17, 2021
with the song: Engage


Artist's Biography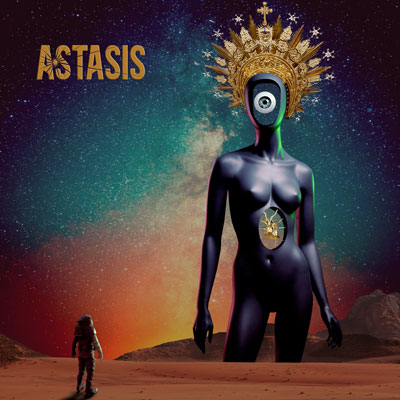 A•STASIS is an addictively grooving, hook rich, prog rock band from Austin, TX. Rooted at the soul of A•STASIS is an appetite for novelty and unlimited artistic expression in the context of an impending culture crisis. Melodic, dynamic, and lyrically dense, A•STASIS doesn't linger in one playground for long as their songs weave infectious prog riffs with funky pop sequences all while remaining elusively catchy.

Founded by bassist/vocalist, Blaine Matte (Eyetooth, Quartershackle, Entropist), A•STASIS is a melting pot of influences that honorably includes Opeth, Herbie Hancock, Queens of the Stone Age, Stevie Wonder, King Crimson, and (the)Melvins. Produced by veteran guitarist and pianist, Skunk Manhattan (A Good Rogering, Runescarred, Invincible Czars, Quartershackle), A•STASIS will release their debut album summer 2021 featuring Skunk, drummer Eoghan McCloskey (Vex, Aduanten, Obsequiae) and guest saxophonist, Steven Vague. Recorded and mixed at Mesa Recording Studios by Rob Hinton (Michael Jackson, Korn), the video premiere for the first single, "Engage", will debut on 5/21/21.



---
Notes for the artist
: This page will always be here under your name in "
Featured Artists"
You can al
ways send us an updated Bio using 'CONTACT' on Menu at the top of page.
---