---
Full Album show of May 24, 2020
Album: Nightflowers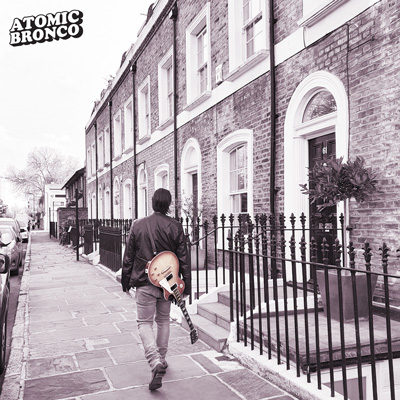 Artist's Biography
Atomic Bronco is full of contradictions. The songs are retro-inspired yet decidedly modern, punchy and spacious all at the same time. The result is tting given the unique history of creator Kyle Nuss.
Originally from rural Kansas, the former electrical engineer whose past projects include NBA arenas and the Super Bowl is now based in London after completing his master's degree from the University of Oxford. When he isn't making music, he works his day job as a concert venue developer for the Madison Square Garden Company.
The debut album from Atomic Bronco, Nightflowers was written, performed, recorded, produced, mixed and mastered solely by Nuss in his London studio. With inuences ranging from classic and alternative rock to house and dance music, Nightowers is the culmination of Nuss' music making journey, which has included stops along the way performing in cover bands, DJing at night clubs, and dropping into open mic nights. With Atomic Bronco, he has found the vehicle to take his music to the next level, and the future is bright for this budding producer, songwriter, and performer.
About the Album:
This alternative/indie rock album by Atomic Bronco was recorded in 2020 in the artist's basement studio and was mixed and mastered by the artist as well. Stranglehold, Heartbreaker, and Raging Bulls and Tequila Sodas show off Atomic Bronco's ability to rock out, while Wanted Love, Without You, Faded Trees and From London to San Francisco showcase the range and softer/lo- sonic capabilities.


---