Ayana Aquila
---
Featured Artist of Aug 4, 2020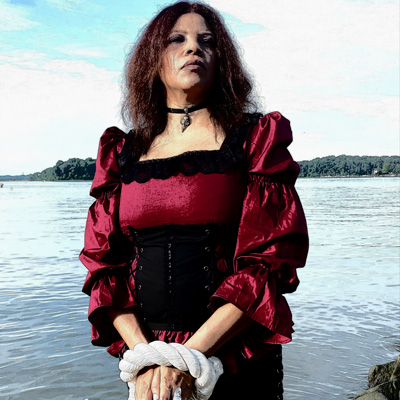 with the song: Take me down

Artist's Biography:

Ayana Aquila is an incredibly creative singer and songwriter who established a solid reputation for her work in the US and Europe alike throughout the years. She recently brought out a new release into the world, channeling some of her best melodies to date. The new project is titled Take me down, and it feels like a perfect blend of some of the artist's main musical influences, including alternative and indie music. However, Ayana Aquila managed to develop a distinctive, personal sound that's hard to tie into specific categories. Fans of Sting, Suzanne Vega and Aimee Mann, then we're sure you will love Ayana's music washing over you.





---
---
Notes for the artist
: This page will always be here under your name in "
Featured Artists"
You can al
ways send us an updated Bio using 'CONTACT' on Menu at the top of page.
---

© LonelyOakradio.com