---
Full Album show of February 20, 2021
Album: Shaken Not Scared


Artist's Biography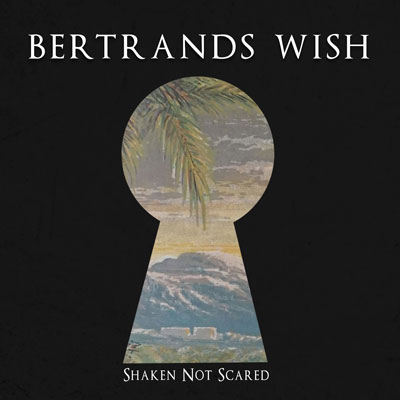 Featuring the aggressive drumming of Steven Taylor and the expressive guitar playing of Michael Boynton, Bertrands Wish are a rock band based in Yorkshire.

Michael, the primary songwriter of the group, traces his musical roots to the classic rock and folk of the 60s and 70s, and considers The Beatles, Pink Floyd, Bob Dylan, David Bowie, and Jimi Hendrix to be his biggest influences.

Michael and Steve began playing together in a covers band in 2016, and since then have moved on to writing and performing their own material. In 2019, they released their first album, 'Beggar's Beg, Tyrant's Rule, which was self produced.

On December 1st, 2020, they released their second album, 'Shaken Not Scared'. This 12 track album is their biggest achievement to date, showing off their musical ability and diverse range of influences. On this album they were also joined by Will Ellis, who contributed his Jazz and Motown influenced bass playing.


About the Album

Released: December 1st, 2020 Genre: Rock, Folk
Shaken Not Scared is a 12 track album which displays everything from the Folk and Acoustic based inuences of Michael's songwriting, like Bob Dylan and Paul Simon, to the more rock oriented inuences, such as David Bowie, Pink Floyd and Jimi Hendrix.

Steven Taylors heavy hitting drums and Will Ellis's Jazz inuenced bass playing create a solid foundation for the songs.

The biggest inuence on the songs on this album is The Beatles, in that many of the songs are built around a strong melody supported by a close harmony.


---