---
Full Album show of January 14, 2021
Album: Everything's Wrong, But It's Alright.

Twitter handle https://twitter.com/bobhowla

Artist's Biography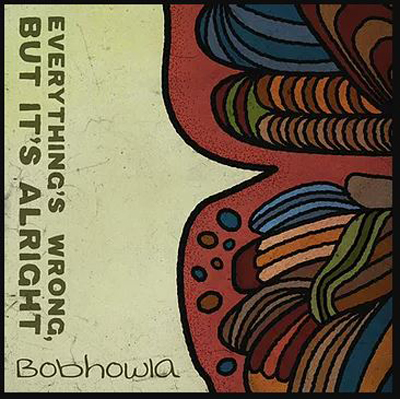 Bobhowla's debut album 'Everything's Wrong, But It's Alright' due 05/02/2021 comes on the back of a clutch of intriguing singles. After years of solo performances within the north-west of England, singer Howard Doupe's emotionally aligned songs take on a whole different meaning when presented under the Bobhowla moniker.

Taking off from the classic indie starting blocks, the band interweaves folk and experimental elements with studio soundscapes to present a contemporary Anglo-American songbook – an empowering melee of introspective contemplation. Drawing comparisons along the way from an eclectic mix including Depeche Mode, Roddy Frame and Tears For Fears.

For a band in their infancy, critical acclaim is steadily cementing. Latest single 'Midnight Fears' has drawn the observation that 'there is a dignity and favour to which understanding of the needs of the listener to which they have come to enhance and serve.'

About the Album

Available digitally and as a limited vinyl release via Nine x Nine Records, entitled EVERYTHING'S WRONG, BUT IT'S ALRIGHT their debut is the culmination of recording sessions with Rod Jones (Idlewild) at Post Electric Studio. Working together to form 11 tracks, an accumulation of song writing ideas spanning years.

Million $ Man is the album's example of taking a staple live track and letting the studio process completely re-map its direction. The once folky-skie ditty is now a hard-hitting, anthemic call to arms, complete with a crafty hook and chorus to match.

Like so many songs before, Million $ Man is an upbeat indie-pop tune that masks a sobering and very rarely explored subject matter - the challenges of a life-long physical disability. It's an honest and frank perception that attempts to deal with issues that will resonate with a particular section of our community.

During an unprecedented yet poignant global situation, Bobhowla's debut album EVERYTHING'S WRONG, BUT IT'S ALRIGHT serves to soundtrack the daily challenges we all faced for nearly a year.


---