---
Brian Jin
---
Featured Artist of May 9, 2019
with the song: Truth Be Told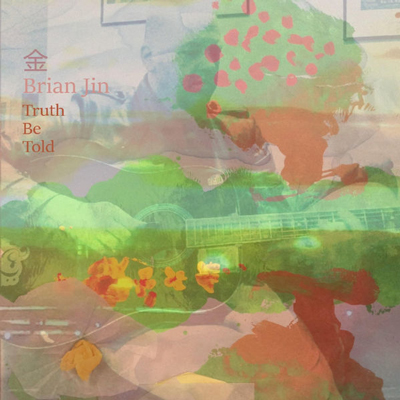 After years as Barley Station's guitarist, mandolin player, and vocalist, Brian Jin has cast off on a solo excursion with his newest single, "Truth Be Told."
The song is the first single from the forthcoming LP "WE SHOULD TALK." The forthcoming album will be a sonic departure for Brian from his work with Barley Station, though "Truth Be Told" is a familiar flavor. Much of the new album was recorded in partnership with a handful of EDM producers/musicians to provide some new light on Brian's lyrics and melody.
This new single and the new album join a fairly broad discography as Brian released 1 EP and 2 LPs with the Barnacles from 2001 to 2009, 3 LPs with Barley Station from 2012 to 2018.
"WE SHOULD TALK" will mark Brian's first solo LP. His first solo work goes back to 2010 with the "RED DIRT BLUES" EP which was a collection of experimental blues and folk. His solo follow up was the "FAR TO ROAM" EP released in 2015 with his co-writer, Casey Wollberg. His entire solo catalogue is now available on Spotify, Amazon iTunes, KKBox, and other fine streaming outlets.
Brian Jin hails from the St. Louis, Missouri metro area by way of Copparas Cove, Texas. He cut his musical teeth on Gordon Lightfoot, the Beatles, R.E.M., and Radiohead.
Outside of his musical endeavors, Brian enjoys studying Chinese Culture and holds a BA in Chinese Studies. He also enjoys baseball and is a fan of the Chicago White Sox and St. Louis Cardinals..
---
Notes for the artist
: This page will always be here under your name in "
Featured Artists"
You can al
ways send us an updated Bio using 'CONTACT' on Menu at the top of page.
---

© LonelyOakradio.com