Brian Kroll
---
Featured Artist of December 9, 2019
with the song: Flight Deck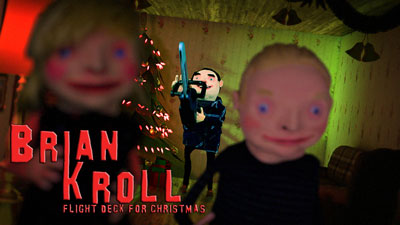 Hailing from Long Island, New York, Brian Kroll is a Producer /Songwriter /Musician.
Born in Kew Gardens, Queens, New York (The next town from Forest Hills where the Ramones are from).
Raised in Queens, Brooklyn and Long Island, New York with a year in California.
Brought up by turntables, tape decks, music magazines, concerts and psychoanalysts. Destination: Recording Studios.
'The songs are all from my mind and the turntable to the guitar. Through university, the psychoanalyst's office, my notebooks and idea tapes to the recording studio'. -Brian Kroll.

---
Notes for the artist
: This page will always be here under your name in "
Featured Artists"
You can al
ways send us an updated Bio using 'CONTACT' on Menu at the top of page.
---

© LonelyOakradio.com