---
Full Album show of April 5, 2020
Album: Once There Was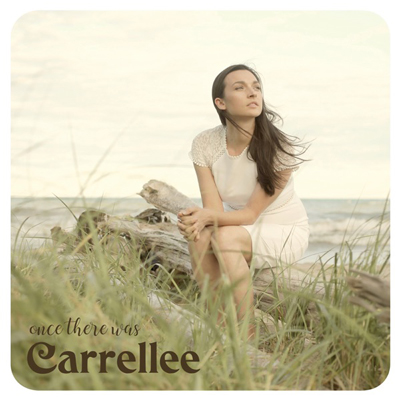 Wisconsin singer-lyricist, Carrellee oers an understated meditation on love, life, and loss. Drawn from years on the Twin Cities music scene and thousands of miles on the road, Carrellee weaves together homespun folk-rock, and hand-crafted covers on piano, guitar, and mandolin.
a decade of songwriting, touring, and living, from Minneapolis, to St. louis (St. Louis), before returning to her home state of Wisconsin (Old Wisconsin). Carrellee, then performing as Sarah Pray, began her music career at the renowned Minneapolis venue the 400 Bar, eventually touring the U.S. and Europe with songwriter Thomas Kivi (Kivi &Pray), and sharing the stage with Haley Bonar (Haley), Jim Lauderdale, The Cactus Blossoms, and the Felice Brothers. Returning to her hometown of Madison, Wisconsin, in 2016, Pray decided to adopt a name for her music that honors the women in her family tree—Carrellee: the names of her grandmother Carrell and mother Lee.

About the Album: Year released 2020 - Genre Country, Americana, Folk Three years in the making, Once There Was owes much of its rich, emotive feel to engineer and co-producer Jacob Detering (Son Volt, Bonnie Raitt). Mark Spencer (Son Volt), on pedal steel, organ, and electric guitar adds a dreamy warmth, and subtlety to the record, while drummer Joe Meyer (Craig Campbell) anchors Carrellee's eclectic songs in the steady rhythms of roots music. Drawing inspiration spanning genres and decades (Emmylou Harris, Etta James, Neil Young, Angel Olsen, Iron&Wine), Pray's mesmerizing vocal performance and lyricism give 'Once There Was' a timeless quality, and lay fertile ground for more records to come.



---