---
Full Album show of November 11, 2019
Album: Best Days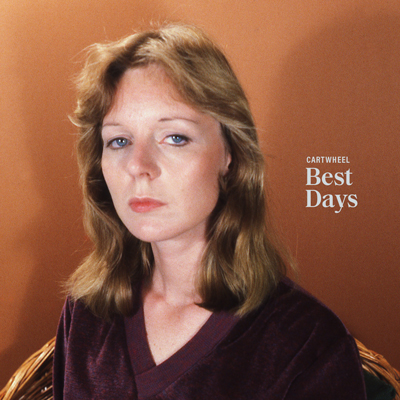 Thank you so much for giving artists an audience. Hope you're having a good day. I'm writing to introduce you to Cartwheel and to ask if you could give the song "Nothing" a listen. It's getting heavy rotation on San Diego college radio and we hope it's a good fit for your station. *Featured on the Los Angeles area "Unsigned Sunday" with Mookie Radio Show.
https://unsignedsunday.com/2019/03/11/unsigned-sundayplaylist-3-10-19/ *Featured on Los Angeles KXLU Radio "She Rocks" Playlist.
https://www.instagram.com/p/BvQSrCdhK3Z/ *Interviewed on WPFS "Backstage Pass" Radio Show (Northern Illinois & Chicago area) http://dept.monmouthcollege.edu/wpfs/2019/05/03/kristyn-chapman-of-cartwheeljoins-us-for-this-years-last-backstage-pass/ Cartwheel debuted at #1 on the KJHK Top 5 chart, charted in the Top 7 for 6 consecutive weeks.
https://kjhk.org/web/2019/04/08/charts-adds-week-of-4-3-4-9/ **Featured on the 102 Touch FM "First Break" Show with Liam, in Great Britain 8/18/2019.
http://www.102touchfm.co.uk/listen-again/ ** "Nothing" by Cartwheel now spinning on KCR-San Diego, NWCZ-Tacoma/Seattle, DKFM-Clovis/Fresno ** "Break and Mend" now spinning on KTSW-San Marcos/Austin TX **Featured on "High Plains Morning" Show - HPPR NPR radio network (TX,NM,CO,OK,KS) 8/21/2019 https://www.hppr.org/search_playlists **NEW ADDS *Cartwheel performed two showcases at SXSW March 15-16, currently performing live shows locally. Meet Cartwheel, a brand new band making waves. Their debut EP Best Days released February 15, with 6 passionate songs about heartbreak, healing, and moving on.
Asking you to evaluate Cartwheel for airplay and to add the singles "Nothing", "Best Days", "Break and Mend" and/or any additional Cartwheel songs to rotation. Also, a review of Cartwheel's music from you will be greatly appreciated. Below are Cartwheel links for you to check out the band. The EPK dropbox includes your choice of 128, 192 or 320 mp3s and WAV files for you to download and ISRC codes. Also included are a One Sheet, the press release, and publicity photos. Plus I've included streaming links for you to listen to the entire EP. Please feel welcome to browse the folders and download whatever you need. Btw, all lyrics are clean and FCC compliant. EPK Dropbox:
https://www.dropbox.com/sh/f79g2g3ossdek6h/AADHeIwmNaHeJPLAjvS36D2Ba?dl=0 Bandcamp Stream (lyrics included):
https://cartwheelband.bandcamp.com/releases Facebook:https://www.facebook.com/cartwheelband/ Instagram:
https://www.instagram.com/cartwheel.band/ Your reply will be much appreciated.
Let me know if you'll be adding Cartwheel for airplay. Thanks so much for giving Cartwheel a listen.


---