---
Full Album show of June 3, 2020
Album: Blue to Blue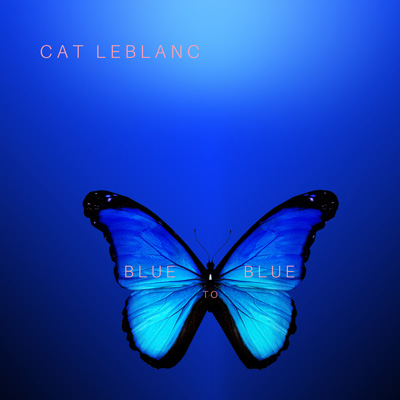 Artist's Biography
Cat's original songs and soaring vocals are ethereal and poetic. Her lyrics are haunting with a sometimes driving beat to their ow. Cat LeBlanc is a New Brunswick singer/songwriter/composer/musician/performance artist whose compositions are extremely personal in their lyrical imagery. She plays classical and acoustic guitar. She is represented by Jo Jo Sween Management.
She has collaborated with New Brunswick and international music artists and is currently being mentored in songwriting by Canadian award-winning singer/songwriter Dan Hill and New Brunswick singer /songwriter Debbie Adshade.
Cat is a member of SOCAN, MusicNB, Folk Music Canada, The East Coast Music Association, Women in Music Canada, and the NB Film Co-op.
Cat has a body of original songs and music to her credit and has also done music for lm and commercials. She received an artsnb scholarship and additional grants to expand and develop her songwriting, composing and arranging as well as a grant from the province of New Brunswick to do her first music album. Cat recently received a scholarship to do a music residency at the Banff Centre for Arts and Creativity in January 2018, followed by a music artist residency with Gallery ARC in July. Her most recent music artist residency was in Italy in April, 2019.
Cat recently received a creation grant from artsnb to create a new body of music.


---