Charlie PS
---
Featured Artist of May 26, 2023
with the song: Revival


Artist's Biography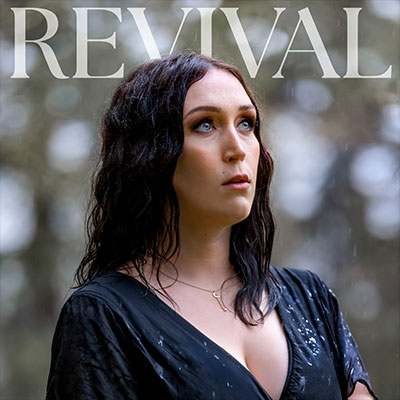 Vancouver-based Charlie PS has a sound that could be described as a sonic melting pot. Inspired by a wide variety of rock and blues legends of the 20th century, Charlie borrows elements of strong vocals and energetic riffs and uses them to create her own blended sound rooted in the style of modern-rock.

Her newest single 'Revival' (May 2023) oozes with crunchy, blues-rock guitar riffs and fiercely melodic gang vocals. "This song is a story of personal restoration," explains Charlie. "After facing my own trials and tribulations during the pandemic, it's me laughing in the face of adversity with a new-found confidence."

'Revival' is the first of 3 singles to be released and followed by a 5 song EP out in November of 2023. The catalyst in a slight change of sonic direction, Charlie's single 'Ghost of You' (May 2021) combines flavors of alternative and southern rock, creating a backdrop for 'western-esque' storytelling and was featured on Spotify Editorial Playlist 'Morning Blues', BBC Radio and CBC's 'Rock Canada' Playlist. "'Ghost of You' is a step in a new direction for me," she explains.

"My sound has been rooted in mainstream 'pop/rock' but has naturally evolved to become more "alternative/rock", seasoned with a southern twist of rustic toned guitars." Charlie released her debut EP, Little Miss Dysfunctional in 2018, the EP's single, "Little Miss Dysfunctional" going on to be nominated and win 'Best Pop Song' and was also nominated for 'Best Music Video', while Charlie herself was nominated as 'Artist of the Year' at the Kootenay Music Awards (2019). She also placed in the Top-100 in CBC's Searchlight competition and won a spot at the local Surrey Fusion Festival (2019).



---
Notes for the artist
: This page will always be here under your name in "
Featured Artists"
You can al
ways send us an updated Bio using 'CONTACT' on Menu at the top of page.
---