Full Album show of August 3, 2019
Album: Here Comes Everybody EP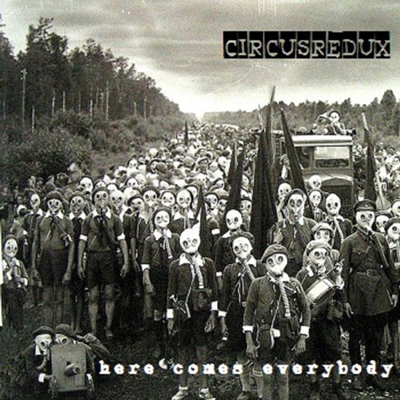 'Circus Redux' are originally from Liverpool, England - although three of the members now live in East Lancashire, also in Northern England - and was formed by Luther Blissett (Guitar/Vocals) and Monty Cantsin (Bass) after their previous band, Sunprobe, ended. During 2018 they began recording a series of EPs, eight of which have been released so far, starting with 'Exile on Lime Street' up until the most recent, '201Q'. After the completion of 201Q they recruited two additional musicians, Stuart Whitby (Drums) and Jim Page (Guitar) in preparation first for live dates this autumn and more recording, leading to a full album by the year end.

Their influences are wide-ranging, including The Cure, Cardiacs, Levitation, Echo & the Bunnymen, Mogwai, British Sea Power, with Stuart bringing a more metallic edge to the rhythm section. Live, the sound is different again, with several improvised sections.

As well as being active on Twitter and an increasing number of track downloads, the band have been well supported by many online radio stations, including Lonely Oak, and this support has been greatly appreciated.

---