---
Full Album show of May 25, 2020
Album: All Done With Dreaming

Artist's Biography: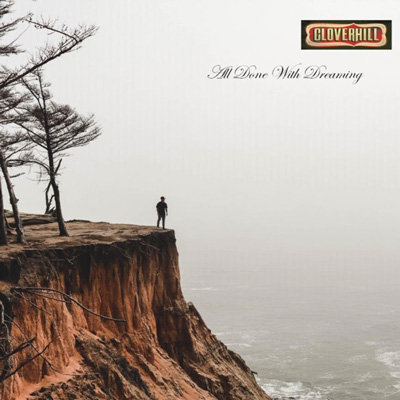 Cloverhill was born when guitarist / songwriter Paul Laskey met producer Grant Henderson at a music festival in France. They both share a love of classic rock music and started work on recording Paul's songs at Grant's Loom Studio in Leeds, Northern England. From this, the rst Cloverhill album
"7 of One, 2 and a Half of the Other" was born.
The album met very positive critical acclaim, giving rise to the band being followed by high prole music gures, including Neal Schon of Journey, Ron "Bumblefoot" Thal of Guns 'n' Roses / Sons Of Apollo, Michael Sweet of Stryper, Foreigner, Five Finger Death Punch, Yes....
The band has so far remained independent, despite distribution oers from Universal....but still open to discuss the right oers of support.
The second Cloverhill album "All Done With Dreaming" was released on 14th May 2020 and shows a more eclectic side to the band, with Blues and Funk inuences but still with a rock edge.
The current band line up is:
Paul Laskey - Guitar and Vocals
Jon Hollins - Drums --- Marcio Couto - Bass
These experienced musicians met at the local Musos cafe, "The Shift", in the band's home town of Burnley and came together after a number of very enjoyable jams at the cafe. The group is ready to go live with stripped down, power trio versions of songs from both Cloverhill albums. Warm up gigs were extremely wellreceived with descriptions like "Motorhead meets Cream, meets the Chilli Peppers", with our Brazilian bro, Marcio, bringing a new funk edge.
Cloverhill coming at you some time soon!

About the Album:
This is the second album from Cloverhill, showing a slightly more eclectic side to the band. It was released on 14th May 2020 and still shows the Rock roots of the band.



---