---
Coaching For Sara
---
Featured Artist of April 22, 2019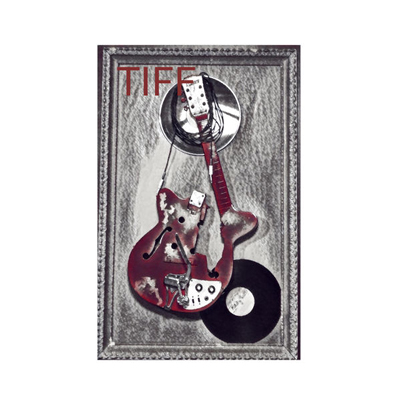 with the song: Tiff

Founded by musical pals Lars Blum (Lead Guitar) and Shane Sawyer (Vox/Rhythm Guitar), Coaching for Sara (C4S) have become well-known in the South Western Ontario independent music scene for their energetic live performances and stand-out musicianship.
Described as successfully marrying a "new aged" Beatles vibe with hints of Cheap Trick and early punk/grunge undertones, it's no surprise that their debut self-titled release garnered acclaim among critics and fans, alike.
Among their most recent career highlights, Coaching for Sara were invited to perform as special guests at the 2017 Sesquifest and BeatleFest events; while last year saw them rocking their hometown of Walkerton for it's 150th anniversary Homecoming Festival.
2018 was an exciting year for this talented indie quartet as they have their sights set on expanding their touring with the release of their new six song EP.
In the studio and on stage, Blum and Sawyer's talents are joined by the ranks of Chris May (Drums) and Jason Gerena (Bass), who combined add a powerful rhythmic force to Blum and Sawyer's memorable melodies.
Fans can look forward to a new release soon that Sawyer claims will equally "force you to drive fast and overwhelm you with emotion".
---
Full Album show of November 22, 2017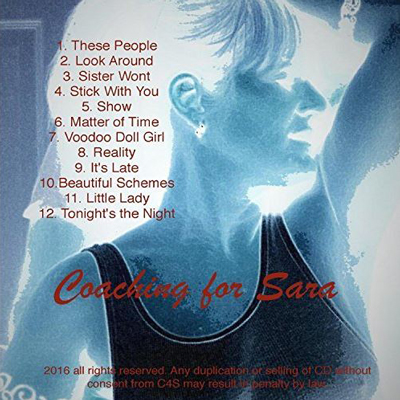 RWhen Lars Blum approached longtime friend and band mate Shane Sawyer (both from Boondoggle, Segue) to write and record an album together, Shane seized this opportunity to embrace his new passion for song writing. Another lifelong friend of Shane's was renowned bass player Ryan Spong (The Chris Chown Blues Band, Pleasure Shop, ZED). With Ryan and Shane growing up together in the small town of Walkerton, Ont., his university degree in bass and his reputation in the London music scene, it was an obvious choice to bring him along for the ride. The CD started to take shape, with radio-ready nuggets of power pop rock! Released in April 2016, the 12 song self-titled CD has been getting great reviews and is very well received by radio stations world wide. C4S' album is available for digital down load on iTunes, bandcamp and other online music sites. Being recently featured in Scene Magazine, London Free Press and other media sources, C4S is ready to take on the world with their melodic hooks and driving rhythm! With a power house of a drummer Chris May on percussion and recently adding long time friend and fellow musician, Jason Gerena (Boondoggle, janice Effect, The Ultrasounds) to C4S, with his incredible tightness as a guitarist, was an easy transition to the bass guitar, and being an already existing fan of C4S, it was an obvious choice to have him join! C4S is now a force to be reckoned with! They are currently working on their EP following their full debut album, which is guaranteed to rock and show their ability to continue writing great music!

Album: C4S (2016)
Pure Untainted Indie Rock!

---
Notes for the artist
: This page will always be here under your name in "
Featured Artists"
You can al
ways send us an updated Bio using 'CONTACT' on Menu at the top of page.
---

© LonelyOakradio.com