Cousin George
---
Featured Artist of Nov 8, 2020
with the song: Gimme A Kiss, First Line

Artist's Biography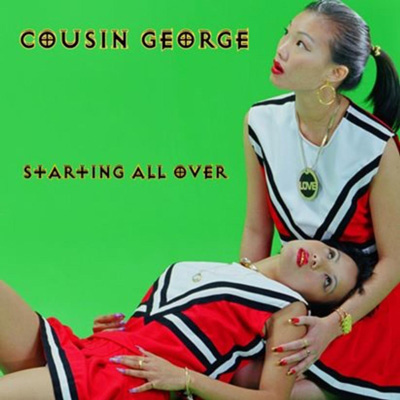 George Haddad, aka as the artist Cousin George. I was born and raised in Torrington Connecticut an old run down factory town. During that period I was deeply inspired by psychedelic and classic rock, as well as punk. At the University of Hartford I was the leader singer of a cover band called Ziggys Band. I couldn't stand singing other people's music and I taught myself to write songs, both the lyrics and the melodys. I travelled the world living and working in over twenty countries writing songs.

While working on Wall St as a CPA I met the author Kurt Vonnegut and he implored me to record the tracks, saying it was a sin to have a talent and not use it. I write in a number of genres from Including Alt Pop/Rock, Electronic and Punk. My songs have been compared to The Beatles and Elliot Smith. I collect contemporary art and show my collection on my album art. The Three Cheerleaders is by Luis Gispert and Coming Out cover by Jin Meyerson. In addition to producing my own music with my Guitarist Tony Salvtore, I am the Executive Producer on the film, Born Normani.



---
Notes for the artist
: This page will always be here under your name in "
Featured Artists"
You can al
ways send us an updated Bio using 'CONTACT' on Menu at the top of page.
---

© LonelyOakradio.com