---
Featured Artist of June 28, 2021
with the song: Jesus Ain't Coming Back


Artist's Biography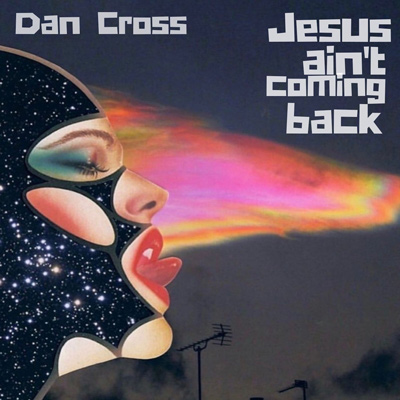 Jesus Ain't Coming Back is sweet melodic and catchy like a 1960s sunshine pop 45 with chiming guitars and west coast drums.
The chorus takes the song in a darker direction with the news that in spite of all your hopeful prayers 'Jesus Ain't Coming Back' and never was.

Dan Cross is a London based singer-songwriter.
Born in Letchworth Garden City Herts & grew up aware of my mothers singer/ songwriter heroes like Carly Simon, Simon & Garfunkel & Leonard Cohen and my dads Blues & Jazz albums.

When left to my own devices I gravitated towards heavier music like Joy Division & Black Sabbath.

At age 18 I joined Glass / Fire records indie band The Perfect Disaster as lead guitarist & recorded 4 albums over 6 years.
Our highlights included touring with Spacemen 3, Pixies and The Jesus & Mary Chain.
n our time we were regularly played on John Peels highly influential BBC show & gained the front cover of 'Sounds' music paper.

The band split when bass player Jo Wiggs joined Kim Deal to form The Breeders.

I switched to playing acoustic guitar and moved down to London playing The Mean Fiddler & 12 Bar Club, featuring my own original songs alongside eclectic cover versions by the likes of Richard Thompson, Echo & The Bunnymen & Kraftwerk.

I met up with David Westlake of Fire/ Creation records to record the 'Play Dusty for me' album in Ireland in 2000 (eventually released on Captured tracks/ Angular records in 2000)

I recorded a self financed album 'Love in here' in 2004 & played regularly around South London.

I co -wrote & recorded 'Something Owed' album with London band Field Trip To The Moon in 2016. The lead song from the album 'You ' & the follow up '62 Bullets' were featured on Tom Robinson's 6 MUSIC 'Introducing' programme & a video of 'You' was directed by legendary MTV director Steve Barron ( 'Billie Jean' by Michael Jackson, 'Money for nothing' by Dire Straits 'Take on me' by Aha etc )

I wrote & recorded my 2nd solo album 'ATHEIST ANTHEMS' with producer Pete O'Brien between 2017 & 2019. (The album is currently available on all streaming platforms) I started recording 3rd album 'CUP OF THRILLS' with Salad & ex Julian Cope band member Donald Ross Skinner in January 2020.

Released anti Trump single & video 'PAINGIVER' in time for U.S. election.
Trump lost.
Just saying.

I am currently finalising 'Cup of Thrills' for release summer 2021.
It will again be produced by Donald Ross Skinner & feature a wide range of musical influences ranging from Talking Heads funk, Country music & blues.

In short I have become my own record collection!


---
Full Album show of Nov 7, 2019
Album: Atheist AnthemEP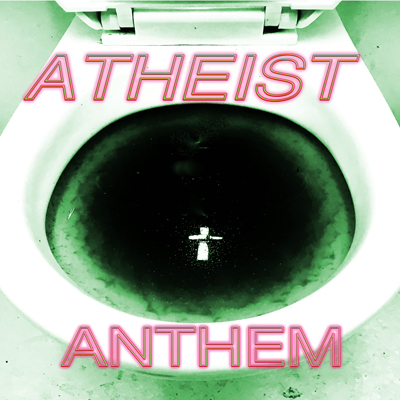 Born in Letchworth, Hertfordshire which was & still is about 50 miles North of London. I started playing electric guitar when I was 14 finding inspiration in bands like Free & Thin Lizzy later catching on to post punk guitarists like John McGeoch (Souxsie & the Banshees) Tom Verlaine (Television) & Will Sergeant (Echo & the Bunnymen).
Joined local heroes Perfect Disaster when I was 18 & recorded 4 well received albums initially on Glass & later on Fire Records where we regularly played gigs with Spacemen 3.
Our claim to fame was touring with The Jesus & Mary Chain on their 'Automatic' tour & supporting The Pixies as special guests at Brixton Academy & Town & Country club. We were regularly played by John Peel on his influential Radio 1 show.
We were front cover stars of music weekly 'Sounds' in 1988 but band split when Kim Deal invited bass player Jo Wiggs to start The Breeders.
I started writing my own songs after moving to London - inspired variously by Jonathan Richman (for humour) Leonard Cohen (for love songs ) & Mark Eitzel (for desolation) I began making demos & playing gigs such as The Mean Fiddler In Harlesden & The 12 Bar in Denmark Street & finding my way in the live acoustic scene of the 90s.
Played lead guitar on David Westlake's 'Play Dusty for me' album recorded in Ireland in 2000 & eventually released on Captured Tracks.
Recorded 1st privately circulated solo album 'Love in here' with producer Andy Hank Dog in 2004 in Crystal Palace.
Co-wrote & recorded 'Something Owed' album with London band Field trip To The Moon in 2016. Lead track 'You' featured on BBC 6 music 'Introducing' & video directed by legendary director Steve Barron ( Billie Jean for Michael Jackson, 'Money for nothing' Dire Straits etc) Wrote & recorded 2nd solo album ' ATHEIST ANTHEMS ' with producer Pete O'Brien between 2017 & 2019. DEATH SONG, the first single of the album was released September13th 2019.
I continue to play regularly live solo & with friends in South East London. I consider my main song-writing influences to be passing thoughts, twisted sensibilities, drunken dreams & whale watching.
DEATHSONG is a celebration of the human death experience written as much as most of the rest of the album about a rejection of religious values It is a profoundly atheist song.
The prospect of death & dying has been used as a form of religious/ state control for so long that a repudiation of fear & an acceptance that 'We've all got to get there in the end' sounds like heresy.
In fact it's just normal.
No afterlife- no anxiety.


---