---
Full Album show of January 12, 2021
Album: Good Love

Artist's Biography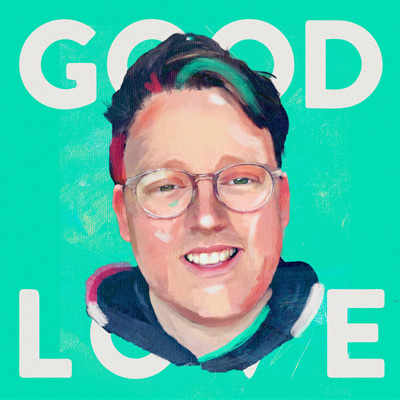 "JC Stewart, Lewis Capaldi and Dermot Kennedy are all leading the way in 2020 pop music and now…Daniel Duke is definitely going to be following in those footsteps."
– BBC Introducing, 2020

Hailing from Banbridge, Northern Ireland, Daniel Duke honed his craft busking on the streets of Belfast. But his appearance on The Voice UK (BBC) in 2015, in front of more than 8 million viewers, launched him onto the international stage.

An instant hit with the show's judges and the audience at home, Daniel managed to turn a fleeting shot at stardom into a full-time career and started building a strong fanbase around the world.

In 2020 BBC Introducing's Taylor Johnson described Daniel as, "proof that you can go on those talent shows, retain your credibility completely, and it can be a platform for you to build and grow."

Daniel's debut album, Brother, was released in 2016 and quickly received acclaim from fans and fellow artists alike.

The record was described as "Hoarse, soulful and soaring" and compared to "Ray LaMontagne at his earthy and world-weary finest" and "David Gray at his most bittersweet and emotive."

Tracks from "Brother" have appeared in hit shows like Kevin Probably Saves the world (abc) and The Young & The Restless (CBS).

Daniel's latest album, Good Love, came out in April 2020, building on his unique brand of songcraft—fusing catchy, singalong pop hooks with the heart and soul of Irish folk music.

Songs from Good Love were added to Spotify's "New Pop UK" playlist and received airplay on BBC Radio in Northern Ireland.


About the Album

Daniel's new album Good Love was released on April 24th 2020, right in the middle of a worldwide lockdown.

"It's not what you'd call an ideal time to release new music but I wanted to get this album out there and share it with with the world," says Daniel.

"But in some ways it's the perfect time to share art because people need it more than ever. With that in mind we put the album out in one go and now we're releasing videos singles after the fact – It might seem a bit backwards but it felt like a good fit for this record, given the circumstances."

'Only Young', the first single from the album, was added to Spotify's "New Pop UK" playlist on release day and has received airplay on BBC Introducing in Northern Ireland.

Good Love builds on Daniel's signature sound, exploring new instrumentation and revealing a maturity of songwriting that was hinted at on his debut offering.

"You grow a lot in your twenties and I think the transition between album one and album number two reflects a lot of my personal growth." says Daniel.


---