---
Darksoft
---
Featured Artist of August 9, 2019
with the song: Wannacry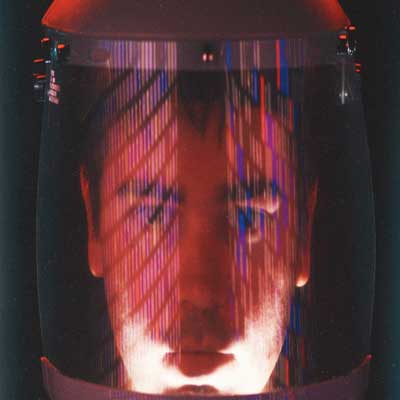 Darksoft brings out the best parts of some classic genres to breed a sound familiar, yet all his own. Lush with addicting progressions, 90's rock undertones, and a melodically satisfying vocal approach, Darksoft embraces the aesthetic of alternative pop-rock anthems.
Originating out of the tech-driven mist of the Emerald City, a city in constant limbo between digital futurism and watery introspection, Darksoft naturally materializes as a half Steve Jobs, half Elliott Smith, a sensitive mastermind poised to haunt your digital and emotional mainframes. As a kid who grew up with a software company in his basement in a house surrounded by evergreens while grunge ruled the streets, Darksoft reveals his roots in this in-between with his 90s sadcore communicated through the language of computer viruses, algorithms, and human emotion pure enough to pass the Turing Test.
Following the release of his debut album Brain in late 2018, Darksoft's sophomore album Meltdown is set to publish in late 2019. The single Wannacry, out 7/25, provides a window into this album. Darksoft is working with videographer DreamboatVISTA on an accompanying music video for Wannacry, which will screen at Darksoft's very own festival Look Up Fest on 9/7. With deep sci-fi undertones, it's shot from the claustrophobic point of view of an astronaut at work on the control panels on the way to Mars.
---
Notes for the artist
: This page will always be here under your name in "
Featured Artists"
You can al
ways send us an updated Bio using 'CONTACT' on Menu at the top of page.
---

© LonelyOakradio.com