Dave Whitcher Saga
---
Featured Artist of September 15, 2021
with the song: Cancer


Artist's Biography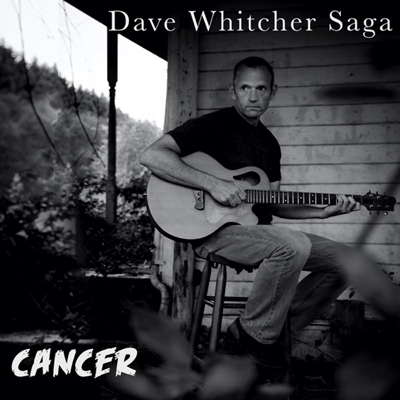 I am a songwriter and guitarist from Tigard, Oregon. All songs start in The Man Room, my backyard studio, on that old leather couch. August 2018 Update: Finished up demos for a 5 song, female vocals, concept collection called "We Stand." Landed amazing, off-the-radar guest vocalist Lynn Cristine for the job. She is a bad ass and will totally crush these tunes!! Using digital transport, these songs will be kicked back and forth between Nashville's Sound Shelter and Vancouver, Washington's Nettleingham Audio, where I will do all bass, acoustic and electric guitar work.
Due for release in Sept/Oct 2018! Stay Tuned... January 2018 update! Fresh out of brain surgery on December 19, the "Discipline" EP is finally out!! 2 of these songs (Caveman and Therapy) are favorites of mine as a songwriter that were previously released in lo-tech, lo-fi, self-produced versions, so I am especially excited for you to hear them with full professional production. Together with the November release of another 3 song EP, "Gone Girl,"
This completes the 6 song package that was planned for 2017. There are well over a dozen songs in the pipeline for release in the fall of 2018. Stay Tuned!


---
Notes for the artist
: This page will always be here under your name in "
Featured Artists"
You can al
ways send us an updated Bio using 'CONTACT' on Menu at the top of page.
---

© LonelyOakradio.com