---
Full Album show of March 12, 2020
Album: There's No Future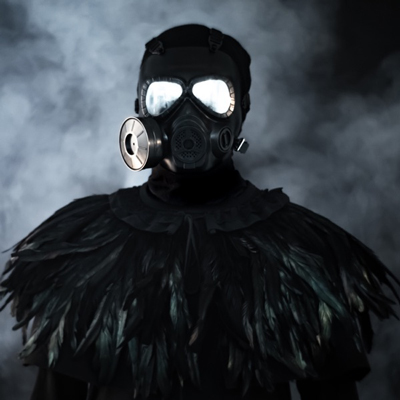 DeerMx is a completely independent duo conformed by Miguel Bastida and Adriana Falcón. They're a Mexican couple living in Hong Kong. Which creates a twist on their storytelling. They have a mixture of genres. Some lean more towards Trip Hop, others Industrial, Alternative Rock and EBM. Few descriptions of their songs have an unquiet NIN piano, Ki:Theory's gloomy synths and Portishead's melancholic immersion. Our acoustic versions are often compared with Alanis' 90's vibe. We admire all of these amazing artists, which means A LOT to be associated with them! Their album There's No Future has been reviewed by Rolling Stone Mexico as "An Apocalyptic vision that uses textures and somber overtones". They have played in Sonar (HK), Soundrenaline (ID), V-Rox (RU), among others.

About the Album There's No Future is our frst LP. We created the songs and connected them based on our more intuitive sonic logic. We realized that all the tracks have in common the topic of the human nature in dicerent phases and situations, and all those vignettes were narrated through our particular sonorous perspective. Every track has specifc topics and particularities, however each one is the piece of the puzzle. The listener is the one who is going to interpret the fnal shape of the discourse.
The topics of the songs touch an apocalyptic perspective ( There's No Future and The End of Times), but also can be a critic of the contemporary humanity absorbed by the "millenial" social constructions in politics and social behavior (Deaf and Dead Souls).The album has an intimate moment on Tale-tell H…, and makes of classical stories of East and West (The Divine Comedy and The Tales of Liao Zhai), a point of regection of our shallow and deepest fears.


---