Deleo
---
Featured Artist of February 10, 2020
with the song: Unfair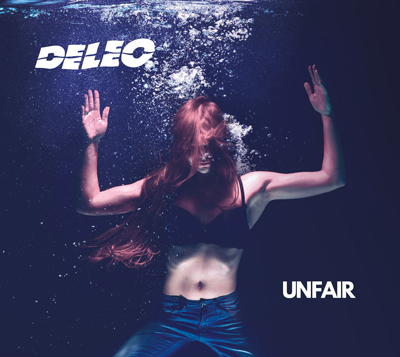 The power of the cosmic. There are those for whom the planets suddenly align, and when this magic ends up reaching us we call them stars. We have the impression that it is sudden, but who knows what path they've taken to get there? They may have had to go through several lives before arriving in this form.
There is no doubting this has been the case for Deleo and the band's songwriter and mastermind Denis Navarro. While Deleo's singer is young, the music sublime and the production as polished as if it dropped from the heavens, behind it all is Denis, who is no Gen Z newcomer. This native of Montpellier in the south of France grew up with Depeche Mode, the Cure, Joy Division and David Bowie – indie music is in his DNA.
But how to explain the grandeur of what they have created? How did this fvemember band (Emy Eris, Denis Navarro, Nicolas Gaeremynck, Romain Viguier and Robin Olivier) that has never previously released anything succeed on the frst try at the miraculous debut album ?
Listening to these tracks produced by James Sanger (the artist, producer, arranger and sound engineer with 67 million album sales to his name worldwide) you are carried away by the intelligence of the composition and the lushness of the sound. It acts like a flter that you have never heard before and yet ... with its irresistible melodies and indefnable trace of ethereal sadness, this symbiosis of folk, rock and electro invites you into the tidal gow of life that defnes great songs: you don't discover them, you recognise them. They speak to something already in us.
Unresolved.
With the charisma of now silent voices from the past, the talented singer Emy Eris takes up the timeless challenge and wins us over with her ftting vocals, at once familiar yet one of a kind, sometimes smoothly silky, sometimes punchy. From Audioslave to Taylor Swift. There is even a touch of intoxicating soft club for chilling out from midnight dancegoors.
There are those for whom the planets suddenly align. When this magic all at once reaches us, we call them – at the end of the story – stars. And they really are. They shine. But isn't that also the destiny of all of us who accept the invitation they extend?
Deleo's frst EP Unfair will be released in May 2020, with their album to follow.
@sylvain.fesson, music journalist.

---
Notes for the artist
: This page will always be here under your name in "
Featured Artists"
You can al
ways send us an updated Bio using 'CONTACT' on Menu at the top of page.
---

© LonelyOakradio.com