Drea Jeann
---
Featured Artist of March 9, 2020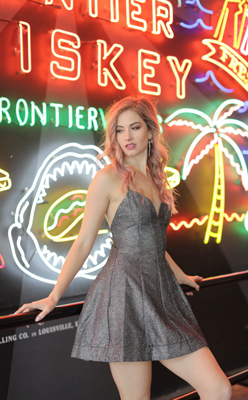 with the song: No Sympathy

Drea Jeann, the stunning Bay Area native released a new track on DSPs called, "No Sympathy." With a full album in production, Drea is already planning a run of shows across the country later this year in support of her new LP.
Vulnerable, honest and transparent are three of the adjectives that best describe the artist, Drea Jeann. The beautiful songstress, who writes through the lens of her most intimate personal experiences and struggles, has an emotionally deep level of maturity and etherealness in her sound that's well beyond her years. It's a sound defined from her years of musical theater as well as a hybrid cross between the styles of jazz, pop and r&b.









---
Notes for the artist
: This page will always be here under your name in "
Featured Artists"
You can al
ways send us an updated Bio using 'CONTACT' on Menu at the top of page.
---

© LonelyOakradio.com