E-Sentt
---
Featured Artist of Aug 11, 2020
with the song: Good Again

Artist's Biography:
Carlton Thomas Bio 2019: AKA E-Sentt!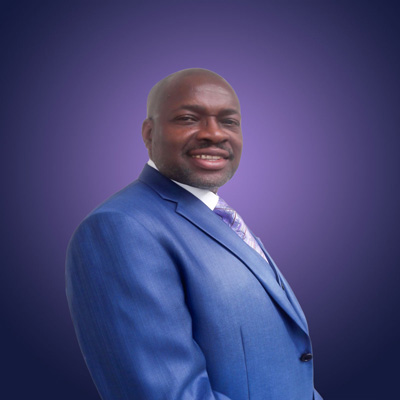 Award-winning reggae gospel artist and songwriter, Carlton "Minister Tommy CCT" Thomas, began his musical journey at the tender age of 7, and began recording popular music with his first group, "The Third Generation" at age 15. A native of Jamaica, he pursued secular music successfully for several years, establishing himself as a sought-after international act in England and Canada before dedicating his life to God in1995.
This life the changing experience marked a significant turning point in Thomas' musical career as he sought to fulfill his mandate to preach the good news of the Gospel and to strengthen those who were weak and hurting. Carlton took time away from music to strengthen his faith in Christ and allow God to thoroughly prepare him for the next phase of his career. The year 2010 saw the rebirth of Minister Tommy CCT with powerfully written messages in his gospel-infused reggae recordings, using his talents for the Lord, as he sent on a new mission. His first track "Oh why should I Love You, Lord?" was an immediate hit and has allowed him to garner continued success since, with album releases Oh Why in 2010 followed by World Crisis! In 2013.
Minister Tommy CCT has enjoyed success on several internet music charts including the number one song on Reverb Nation, Charlie Mason Radio with the number one hits Road of Success featuring Denver Scott from Jamaica and Always Love Texas, a country and western-inspired ballad, topping HOT XR Radio Network's Christian/Gospel chart with Wave of success and has also enjoyed writing success with the European hit, "You're not alone", sung by female gospel sensation Cris-Gaye Batson. Minister Tommy CCT has won multiple academia Awards, including Artist of the Year, Best Reggae Gospel and the Akademia Executive Award in 2019.
The proof is in the pudding they say and tracks like "Plead the Blood" and "Keep Jamaica Safe" contain ample evidence that those awards were well deserved. With six (6) Albums released to date including, You're Not Alone, Harvest of Plenty, I've Been Renewed and Riding the Wave of Success, all released 2016.
Thomas shows no sign of slowing down and is still writing successful songs. While 2018 proved to be a big year for him, one filled with accomplishments, 2019 has seen a reenergized Minister Tommy CCT being obedient to God's vision for his life and ministry and his rebranding as E-Sent. Carlton "E-Sentt" Thomas now resides in Texas with his wife Vivienne and enjoys a successful career as a highly-skilled fashion designer and tailor and also models his own creations. His winning combination of talent, beliefs, and artistic vision makes Carlton Thomas a leader and visionary in everything she does. A firm believer in living by faith and trusting in God's word, the road of Success promises a Wave of Success for E-Sentt for 2019 and beyond.

---
Notes for the artist
: This page will always be here under your name in "
Featured Artists"
You can al
ways send us an updated Bio using 'CONTACT' on Menu at the top of page.
---

© LonelyOakradio.com