Echo Wants Her Voice Back
---
Featured Artist of May 13, 2020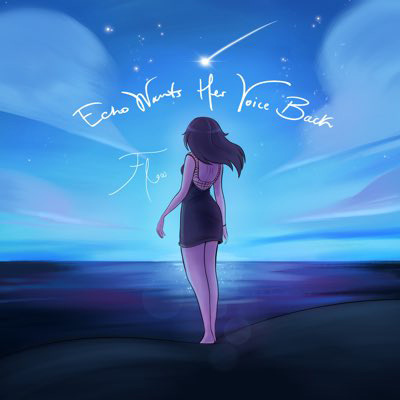 with the song: Flow

Echo Wants Her Voice Back or simply Echo, is a London based singer-songwriter, often described as folk noir with blues rock influences.
Echo's distinctive voice, notable stage presence and compelling lyrics have been praised by music publications, with Songwriting Magazine comparing her to the likes of Kate Bush, Lorde, Florence and The Machine, PJ Harvey and Bjork.She self-released a debut EP in 2015, and went on to perform at the 2016 South by Southwest Festival. Fast forward to today, she has released a series of singles and music videos on her YouTube channel, alongside a constant stream of updates on her social media.
Her song "Mermaids" was released on the 15th of November, in collaboration with Paris based rapper/producer The Spectre. On the 28th of February, 2020 her sixth single "Flow" was released - a piano ballad recorded/mixed in London by Mcasso studios, Mike Connaris, with an official music video premiering on the 6th of March.

For more information on Echo Wants Her Voice Back:
https://echowantshervoiceback.bandcamp.com
https://www.instagram.com/echowantshervoiceback/
https://twitter.com/echowhvb
https://soundcloud.com/echowantshervoiceback
https://www.facebook.com/echowantshervoiceback
http://www.youtube.com/c/EchoWantsHerVoiceBack
https://www.tiktok.com/echowantshervoiceback
https://www.twitch.tv/echowantshervoiceback

.
---
Notes for the artist
: This page will always be here under your name in "
Featured Artists"
You can al
ways send us an updated Bio using 'CONTACT' on Menu at the top of page.
---

© LonelyOakradio.com