Edward Alexander Winfield
---
Featured Artist of January 1, 2020
with the song: Wonderful Kind of Day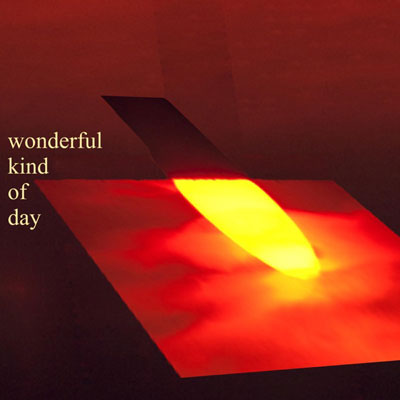 Mr. Alex Winfield, a singer from Atlanta, has been at the center of his own attentions for almost five decades in the Southern music scene. As a musician, he has been described as deeply eccentric and whimsical, while also being a passionate follower of the Latin alternative life-style disco scene. As a human being, he has been described as "dull, unclean and tedious."
Former bandmate Dan Fishman, 68, speaks of Alex as a "mercurial and eccentric figure who ... enjoys flamenco dancing and horseracing, acts on whims and irritates friends and enemies alike." Mr. Winfield is also said to fear flying over large bodies of water which is why he is often spotted wearing floatation devices out in public; just in case he wakes up and finds himself on a plane, blimp or small glider.
Winfield "avoids making eye contact" with his audiences during shows and because of his limited musical talents there are often long, uncomfortable periods of silence during his performances. One fan admitted that, as a general rule, "nobody puts on a worse show than Alex Winfield." Christopher Bennett once attributed his best friend's excuse for longevity in the music business as a reason for people to "get together, drink, and not feel so bad about their own lives."
But, music is not the sole focus of this mediocre talent from the Peach State.
Alex Winfield is pursuing studies in Environmental Sciences with a minor in Dance. He hopes to fuse these disciplines together with his own finite musical abilities and teach children of the impending dangers of global warming and to try and imagine how terrible a world without polar ice caps would be. He is currently working on research funded by Spelman College to prove that penguins are "not, in fact" dressed in Tuxedos.
So, if you have nothing better to do and have hopes of accidentally getting impregnated because someone put something in your drink, then show up to an Alex Winfield show. He will play all the hits you don't want to hear, ignore your requests and end up owing you money. If you invite him over to your house he will draw mustaches on the people in your family photos, even if they already have one. In short, he is a pretty terrible person that nobody ends up liking.

---
Notes for the artist
: This page will always be here under your name in "
Featured Artists"
You can al
ways send us an updated Bio using 'CONTACT' on Menu at the top of page.
---

© LonelyOakradio.com