---
Eric Reed
---
Full Album show of May 25, 2019
with the Album: A Perfect Life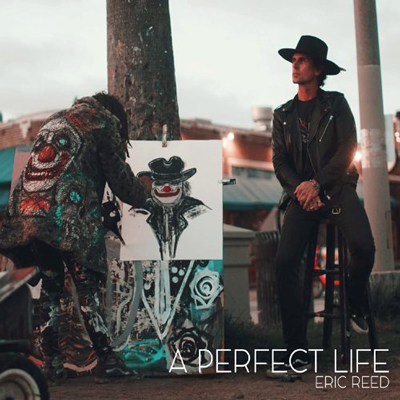 Artist: Eric Reed
Growing up in Bakersfield Ca to a family of artists I discovered music a young age. First learning cello then falling in love with the guitar I started writing my first songs at the age of 13. I moved to Los Angeles started my First rock band at 22 and played the club scene and festivals for years before going back to my roots and making the album (A Perfect Life). You will hear a blend of all my inluences growing up from Rock, Country and Americana. This album is 100% authentic and a true representation of who I am. All the music I write comes from the heart and soul. My goal is to move the people who listen to it.

About the Album: "A Perfect Life"
This album is a culmination of everything that made me who I am as a musician. A little country a little Rock and a little Americana. Truly authentic and honest representation of who I am as an artist.
---
Featured Artist of May 14, 2019
with the songs: Ain't Enough, Crumbling Down

Southern California native Eric Reed has been active playing and producing in the LA music scene since the year 2000. Having played in the band Ufonik for 13 years and releasing 2 albums his band went on hiatus. While spending this time raising a son and experiencing some struggles along the way he was continuing to write and compose in hopes of finally releasing his first solo album "Going on hiatus for a few years living the family life and dealing with a few tragic losses gave me great perspective on what I was doing, the reasons for it and where I wanted to be". Now currently releasing his first solo album "A Perfect Life" he is going back to his roots with deep introspective lyrics, Americana/Country
grooves with a Rock vibe. His New single "Ain't Enough" is available everywhere .

---
Notes for the artist
: This page will always be here under your name in "
Featured Artists"
You can al
ways send us an updated Bio using 'CONTACT' on Menu at the top of page.
---

© LonelyOakradio.com