Forest Hills
---
Featured Artist of July 18, 2020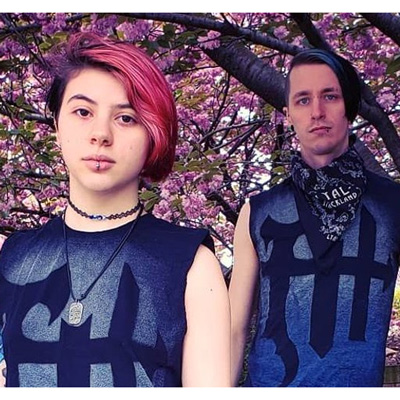 with the song: Introvert

Artist's Biography:
Forest Hills is an independent rock band based in New York City, formed by Zero Surico and Jack Burton. Our first album, Break Free, came out in May of 2019. Our second album "Renegade" comes out August 1st, 2020.

Zero Surico (SUR-EE-koh) is the frontman of Forest Hills. The name "Forest Hills" is from Forest Hills, New York City, which is where Zero is from. With a heavy background in alt-rock, metal, and pop music, Zero began writing songs at age 12, and self-taught himself guitar, bass, piano, ukulele, and drums.

Jack Burton (Bur-T-uh-n) is the drummer of Forest Hills. With childhood training in classical piano, Jack eventually transitioned into jazz-drumming. With a background in worship drumming and punk-rock bands, Jack developed his unique style as a drummer, which is easy to identify in all Forest Hills songs.


---
Notes for the artist
: This page will always be here under your name in "
Featured Artists"
You can al
ways send us an updated Bio using 'CONTACT' on Menu at the top of page.
---

© LonelyOakradio.com