Foust
---
Featured Artist of Oct 22, 2020
with the song: The Ocean

Artist's Biography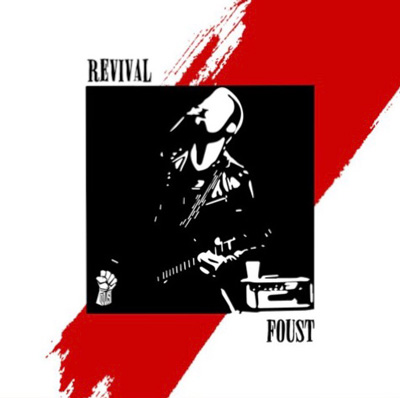 Real, guitar driven, and soul-laced rock n roll still exists. Not in the intentionally under-performed tones of trendy shoe-gaze, or in the overproduced depressing drudge of modern hard-rock, but in an exciting little chasm in Nashville where the band FOUST resides. FOUST, formed in 2019 out of the ashes of the moderately successful Blackwater James, is a true rock n' roll band that is commonly compared to the likes of Velvet Revolver, SpaceHog, Foo Fighters, and The Cult. Both on record and in concert, FOUST is high energy, exciting, unpredictable, and a bit ludicrous…everything a rock band should be. The band takes themselves seriously, but not too seriously. Baring the bands name, lead singer, guitarist and primary songwriter, Chris Foust recruited longtime confidant and drummer Todd Schlosser (Blackwater James, Majestjc Swayzee, ATG) and bassist/producer Chris Utley to form the primary elements of the group. In the winter of 2019, demo recordings of the band were published online and circulated, generating additional interest in the group and their sound. Then on September 28th, 2020, the tracks were released under the debut EP titled Revival.
The first two releases will be the singles 'The Fountain' and 'Please'. Chris Foust, the leader of FOUST, has a long and varied music career, starting in 2001 fronting the Nashville based metal band, ATG. ATG released 2 EPs and a full length album to critical acclaim. Chris then joined the retro-rock outfit Kennedy and toured the southeast. Then he formed the internationally known southern-rock band Blackwater 1 James as the vocalist and lead guitarist. Blackwater James released one full length album, an EP with producer Chris Utley, and a single with Creed bassist Brett Hesta. Blackwater James saw positive coverage in Classic Rock Magazine, Black Velvet, and scores of online publications. They also shared the stage with Tantric, Saving Able, The Bullet Boys, members of Ratt, Queensryche, and even Stryper. When the group dissolved in 2012, Chris took up a bi-weekly blues/soul residency at the Nashville Underground on Broadway. During this time he was writing and perfecting the songs that would ultimately be released under the FOUST moniker. Then, in 2019, joining forces with Blackwater James drummer Todd Schlosser and producer/bassist, the core of the FOUST songs were recorded live at Benchmark Records.

---
Notes for the artist
: This page will always be here under your name in "
Featured Artists"
You can al
ways send us an updated Bio using 'CONTACT' on Menu at the top of page.
---

© LonelyOakradio.com