Full Album show of January 15, 2021
Album: Hidden Gems

Artist's Biography

Irish musician Francie Conway has been having hits and playing festivals across Europe for 40 years.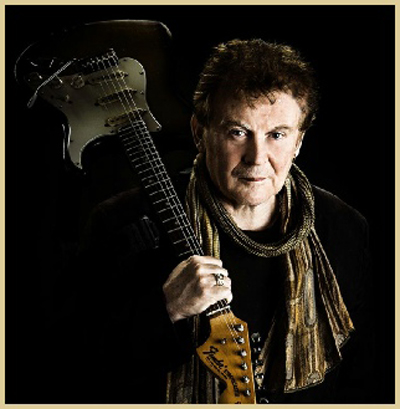 Francie Conway first came to prominence in Ireland during the 1970s as founder of the band 'Clutch'. By 1980 he had signed as a solo artist to RCA Records, with The Zombies' Chris White as his producer. The first few singles were popular with radio, due in part to the all-star group of musicians used and some excellent songs, but failed to chart in the UK.

His early career was spent busking with his someone he describes as "the best busking partner I have ever had". It was Alistair Campbell, the man who would later go on to become Tony Blair's Director of Communications. They are still in touch today.

In 1984 Francie Conway wrote all of the material for his debut album, and had a major hit single in Europe with 'To The Edge Of Time'. It led to a career defining headline appearance at the Montreux Jazz Festival, where he also met long time collaborator (Queen's producer) Dave Richards.
Although the song missed the charts in the UK, it provided the platform for a long and successful career and raised his profile to such an extent in his native Ireland that his next full-length release (Wake Up LP) spawned cover versions of 7 of the tracks. The Fureys, Stevie Wright, and Dolores Keane (amongst others) recorded successful versions of 'Somewhere In Heaven', 'Striking It Rich', and 'Walking On Seashells'.

Since then there have been regular releases from Francie for a number of different projects. Some with his band 'The Works' and other work commissioned, including the 'Worth The Wait' compilation album made for Guinness and used in their campaigns across Scandinavia, Benelux, and Asia.

About the Album

Brand new (2021) release from Francie Conway. Hidden Gems is a collection of singles, rarities, and some new recordings. Rock, pop, and oldies.

This brand-new album is a compilation of Hidden Gems, rarely heard material from across Francie's career. Most of it released but long since deleted, this is the first time they have been made available as one collection. It is available as a digital download and on CD, with vinyl to follow soon..



---