Grizzly Bird
---
Featured Artist of January 23, 2020
with the song: My Friends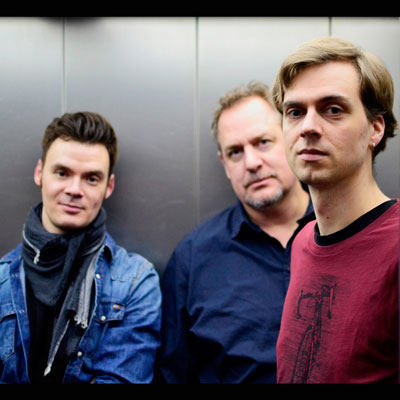 Born near the forests and foothills of the southern German Alps, Berlin-based musician Hans Gnendinger was never more than a stone's throw away from a land of nature and myth.
At the southern end of the Romantic Road, where violins and lutes are made, this castle- laden domain proved a nourishing breeding ground for the young composer.
But it was on the streets and stages of Berlin that Hans honed his craft and
success as a multilingual songsmith, guitarist, and performer.
After two full-length albums and career as alter ego 'Hans Sølo', Hans finds himself in a new incarnation: Grizzly Bird, a multi-genre trio formed in 2017 with Berlin artists Florian Dietrich (drums) and Nils Wenzel (bass).
Grizzly Bird infuses lush orchestration into Hans's raw storytelling verve, with evocative lyricism and dreamy, fingerpicked reverie.
Released in 2019 through Berlin's Famous Gold Watch Records, Empathy is both Grizzly Bird's, and the label's, debut release: a conceptual international journey that imagines tales from the minds of the animal kingdom – some based on real animal individuals, some from history and science, others that Hans met in person along the way.
My Friends is the 2nd single off the album and central to the album's concept.
The song and its accompanying video present a brighter and softer side of the band with gentle fingerpickings, subtle grooves, intricate.

---
Notes for the artist
: This page will always be here under your name in "
Featured Artists"
You can al
ways send us an updated Bio using 'CONTACT' on Menu at the top of page.
---

© LonelyOakradio.com