---
Full Album show of Aug 20, 2020
Album: Evolution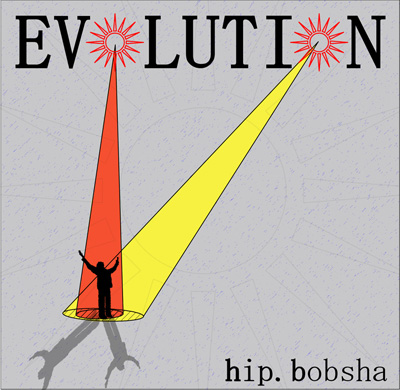 Artist's Biography:
Hip Bobsha is a band whose four members grew up in the same town of North Kingstown, Rhode Island, USA. Influenced by early 90's rock bands from the Red Hot Chili Peppers & Pearl Jam to jam bands like Phish and The Grateful Dead, their sound is best described as an engaging mix of rock, blues & folk, brewed up and left to ferment.
Musical brainchild, lead singer and songwriter Brian Recupero, has compiled an extensive collection of original songs that have been tested in live shows across Rhode Island for many years. They've had the privilege of passing along their groovy melodies at breweries, neighborhood pubs, house parties, and large venues.
Always striking a balance between work, family, and music...they've recently invested more time and focus on delivering some new material to their fans in the form of a full length album.
About the Album:
Hip Bobsha's debut EP "Evolution" (2015) was recorded and produced in Jason's home studio, then mixed and mastered by John Mailloux at Bongo Beach Productions. Containing six songs, it is a broad representation of Hip Bobsha's vast influences of rock, blues, psych and folk.


---