---
Featured Artist of October 13, 2021
with the song: All Roads Are For Us


Artist's Biography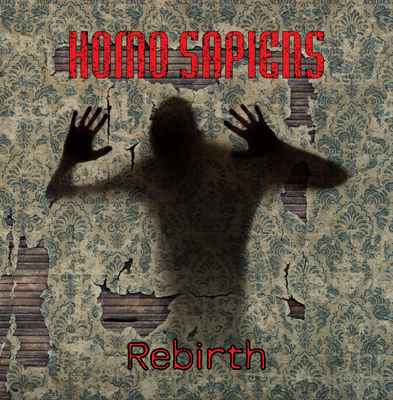 Homo Sapiens founded on the middle '90s and after live shows, rehearsals and cultural seekings, the time was right for the band to express themselves through their own songs. The line-up of Babis Hinkiamis (vocals), Manolis Tsafos (guitars), Mihalis Georgoudakis (bass) and Mihalis Tsafos (drums) debuted with the song "Kokkino" (= Red) that included in the Dimitris Dimitrakas compilation "Rock n' Roll Helpings ΙΙ".

Few months later, on 1995, they released the "Eikones Apo Kosmo Thavmasto" (= Images Of a Wonder World) 7" single via Wipe Out Records. On this time, Homo Sapiens staged on many live events as headliners as well as support act to many famous groups. So, after a row of live shows with Vaggelis Germanos, Magic de Spell, Panx Romana and many others until the moment was right for the release of the first full length LP "Oneira Kai Efialtes" (= Dreams and Nightmares) via the same label on 1997.

On 1999 the band, changed the name to Stagones Kapnou (= Smoke Drops) and were mature enough to make their next step with the release of the sophomore LP "Eida" (= I Saw). The band continued to appear on live shows and then became inactive, a big pause that endured about 10 years.

On 2010 members reunited and went on create through a new mature and experienced prism. Turning on english language lyrics they delivered their influences so the soundscapes of Stevie Ray Vaughn, Eric Clapton, Bauhaus, Rory Galagher, Metallica, U2 1 and many others, had a common place to emerge.

Though, conditions of these days, led Babis Hinkiamis to leave the band that recruited Pantelis Grevenitis to take his role as a singer, bringing his own influences of Ronnie James Dio, David Coverdale and Paul Rodgers. New material shaped to the new album "Rebirth" that will be released later in 2021 via Ikaros Records.


---
Notes for the artist
: This page will always be here under your name in "
Featured Artists"
You can al
ways send us an updated Bio using 'CONTACT' on Menu at the top of page.
---

© LonelyOakradio.com