---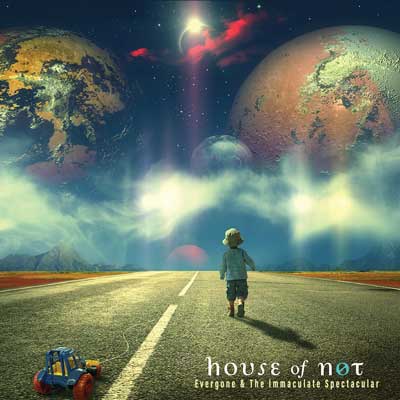 Full Album show of July 21, 2019
Album: Part IV - Evergone & The Immaculate Spectacular

Brian Erikson - Vocals, Keyboards
Ken (Smog) O'Gorman - Lead Guitar (1,2,6,8,10,18),
Electric Guitars (1,3,8,9,11,13,14,16,18), Bass Guitar (7,8,16),
Acoustic/Mando Guitars + Electric Sitar + Mandolin + Moog
Eric Stever - Lead Guitar (4,7,10,18 Outro),
Electric Guitars (3,4,7,12,13,15,17),
Guitar FX (3,4,15)

House Guests
Dee Brown - Vocals (9,10,16), Backup (6)
Dione Taylor - Vocals (12,13)
Stan Miczek - Bass (2,4,10,12,13,14),
Fretless Bass (6,9)
Lorne Sokoloff - Bass (1,18)
Terry Lesperance - Drums/Loops/Percussion (1,6,7,9,10,12,13,14,16,18)
Troy Feener - Drums (2,4)
Omar Ales - Keyboards (10)
Kyle Magnus (SuperBear) Stever -
Engineer for Eric Stever (4),
"Kill The Buddha" Monk Voice (18),
Title/Lyric Consultant (4,8,15,16,17)

Produced & Mixed by: Ken O'Gorman
Recorded at: Hole in the Wall Studios (Toronto, Canada)
Mastered by: Andy Krehm (Silverbirch Productions)

Website & Album Artwork
Created by: SuperBear

Original Front Cover Art:
Award winning photo "Rising Planets" by Mikhail Bondar
https://msbondar.com
HoN Logo by: Joannes Chan/Angela Milana

Songs by: Brian Erikson
except: "Fingerpaint #50" - Intro by Smog
"Eternity's Garden" - Erikson/Stever
"It's My Nature" - Intro by Smog

The song "Evergone & The Immaculate Spectacular" is dedicated to Shirley.

House of Not offers warm thanks to Annette O'Gorman, SusieQ, Eric & Shirley.

Visit The House
www.houseofnot.com
contact@houseofnot.com

---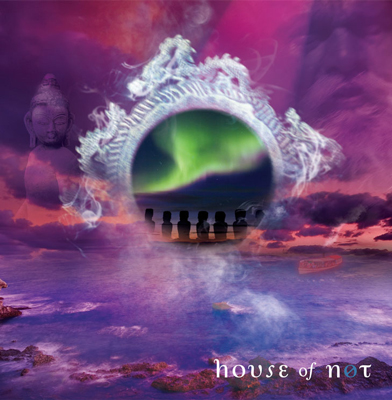 Full Album show of Aug 5, 2015
Album: On The Madness of Crowds


"The Walkabout of A. Nexter Niode" is an epic 5 part Rock Odyssey that chronicles the journey of a wayfaring troubadour who plays his six strings for change.
The Story...
In an exotic land, unknown to most, lies "Icon City." The multitudes live in servitude to a powerful Hypocrite, who has co-opted the once utopian "Sanctuary" into a technologically indoctrinated collective. The status quo of the tyrant's fraudulent rule is upset when The Wayfarer, A. Nexter Niode, happens upon 'the City.'
House of Not has recorded three of the five albums that make up "The Trip." The Website, the Mural, along with Nexter's Notes (the secret diary of The #Wayfarer) and a live, multimedia presentation; all combine to complete this event in ROCK!


---