---
Full Album show of February 6, 2021
Album: WE'LL SEE YOU

Artist's Biography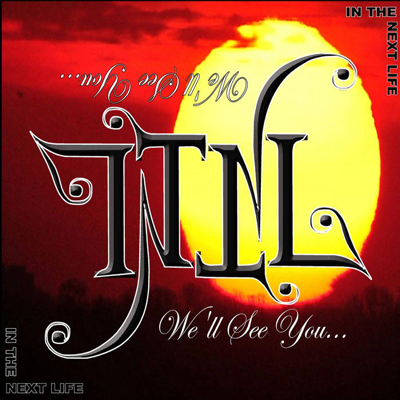 From radio-friendly hits to completely anti radio hits that you will always be able to sing along to, drive faster to, throw your fist in the air, light your lighter and play your air instruments to...

In the next life hails from the four corners of New York ... Brooklyn Bronx Queens and Manhattan... They've come together with a powerful mix of swampy churning hardcore riffs and vocals with a mix of the dirty South...

Able to pump out the hard and heavy, to the dark and melodic, to sultry ballads to slide guitar country is the ITNL specialty...
Then going from one to the other in the blink of an eye is a talent that not many can master...
Deep cutting dirty grooves surround the sultry and aggressive vocals that cuts through them and dances around them...

You definitely need to check out 4FriendsInARoomWithAGun K.A.R.M.A and for 2021, 2 albums: "We'll See You..." AND "The Unknown Record" AVAILABLE NOW!!

SOCIAL MEDIA PAGES:
https://www.facebook.com/inthenextlife1
https://twitter.com/inthenextlife01
https://www.instagram.com/inthenextlife_/
https://www.youtube.com/channel/UCqqzo-DC5KMjChWCtDnD6UQ/featured
https://soundcloud.com/inthenextlife

DOWNLOAD ALBUMS HERE:
https://inthenextlife.bandcamp.com/

About the Album

This album is 1 of 2 records we have put out this year - at the same time. "We'll See You" is the 1st record this year we are promoting and starting to do videos for. It's a mix of High Energy, make you drive faster, metal to melancholy melodies and st pumping sing alongs - that we can ALL relate to.



---