---
Full Album show of Sep 25, 2020
Album: Ida Benna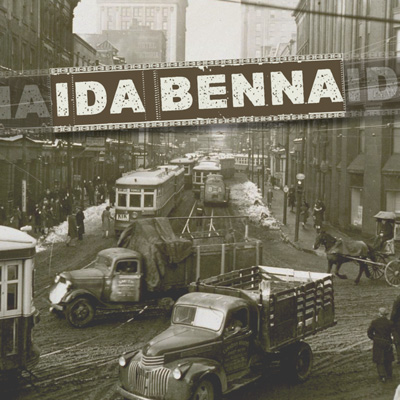 Artist's Biography Ida Benna ("eye-da ben-na") is a charming Canadian indie-rock quartet featuring a proudlythrowback lineup of original songs.
Though grounded in blues and folk, this songwriting group draws from a wide variety of influences, from alternative rock to jazz and pop, leading to tunes defined by deeply moving introspective lyrics, layered over grooving-yet- unpredictable guitar-driven melodies.
The band is led by the sweetly-nostalgic vocals of singer Melissa Courvoisier, and the melodic guitar work of Kirkland Hu. Peter Dunwoody and Leslie Armstrong square up the rest of the lineup with their rock-solid and creative bass and drum lines.
Reminiscent of artists such as The Tedeschi Trucks, the Tragically Hip, Edie Brickell and Carole King, Ida Benna recently released their self-titled debut album in September 2020.
About the Album: Independently released in September 2020, this indie-rock album was completely self-produced by the band and features a very retro and nostalgic lineup of originals (except for their version of St. James Infirmary) all highlighted by the uniquely throwback-sounding voice of singer Melissa Courvoisier.
Featured songs include the rootsy, country-ish ear worm "Follow You Down Forever", the melodically romantic "Call On You", the moody despairing "Misery is Me", the rainy-day sentimental "I Go On", and the vividly dreamy "The Right Time"!


---