Inbal Paz
---
Featured Artist of February 21, 2020
with the song: The Other End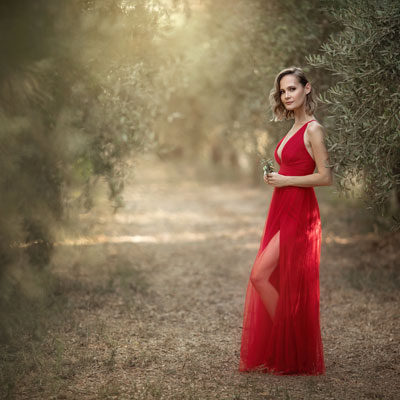 Israeli singer-songwriter Inbal Paz is due to release her latest single 'The Other End' on Friday 28th February to UK audiences.
Inbal has already cemented herself as an artist on the rise with the release of her first album 'My Own Way' which was welcomed warmly by American TV and Radio upon its release in 2010. 'The Other End' is Inbal's latest single detailing a personal experience with sexual abuse as a young girl. The track has already seen success, garnering support from some of Israel's biggest radio stations, as well as achieving support across national television with interviews on Mako TV and i24 News (one of Israel's biggest news stations).
'The Other End' sees Inbal opening up about a harrowing event she experienced as a child, giving the listener an insight into the thoughts and feelings she has from a reflective point of view. She explores how it became such a defining moment in her childhood, affecting Inbal throughout her life. Set to a bare bones track with guitar and piano and produced by long-term collaborator Adi Hayat, the song travels straight to the listener's heart thanks to Inbal's dynamic vocal range.
Inspired by the television series The Handmaid's Tale to write more autobiographical tracks, Inbal Paz says the series made her realise how fragile women's rights are. "It's only been 90-100 years since women got the right to vote. Kids born today don't know how fragile their rights are and how recently they've been granted them. Women need to speak up about how they are treated in society overall. Statistics say that every woman will go through sexual harassment of some sort at some stage in her life."
Inbal hopes that speaking out about the ordeal she faced will help empower other women to do the same. As the #MeToo movement grows stronger 'The Other End' is there for both support and as a call to women everywhere to know they don't have to suffer in silence.
After releasing the track in Israel, Inbal has found that it is already helping women feel more comfortable to start talking about their own experiences. As a professional vocal coach Inbal has even had some of her own students opening up about their experiences. Some appear in the music video for 'The Other End', which depicts 21 courageous women miming over the lyrics. The video shows that this is not just Inbal's story but it is the story of countless women all over the world. Inbal Paz recently performed in Caesarea to an audience of 5,000 people.

---
Notes for the artist
: This page will always be here under your name in "
Featured Artists"
You can al
ways send us an updated Bio using 'CONTACT' on Menu at the top of page.
---

© LonelyOakradio.com