Jackson Wagner
---
Featured Artist of April 8, 2023
with the song: Angela


Artist's Biography

Jackson Wagner is an Americana singer/songwriter from Long Beach, CA. His debut EP "Hard To Park" is set to release this June.

From a very early age I was aware that I wanted to be a musician and pursue a creative career. I was greatly influenced by songwriters like Bob Dylan and John Prine and remain in awe of their story-telling abilities. Over the years, I have worked to find my voice as a songwriter, leading me to many different genres and styles. My upcoming project exemplifies this variety, as it showcases my blues and Americana roots while incorporating elements of folk and alternative rock. Music has always been a major part of my life and it only makes sense that my career choice would reflect that.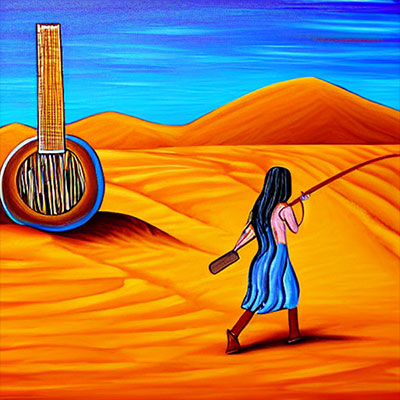 My songwriting is greatly influenced by my love of the blues, rock, and folk music. Last year, I released my debut album titled "Take The World" on all major streaming platforms; a blues-heavy project that combined old-school rock n' roll with more contemporary alternative elements.

The pandemic and the subsequent lack of opportunities for live performances forced me to spend more time focused on writing and recording music, ultimately leading me to discover a songwriting style that fully resonates with my musical identity.

Recently, I have been inspired by and have taken cues from other modern songwriters like Marcus King and Billy Strings. My new upcoming project which is slated to debut in May of 2021, eclectic in nature; will feature heavier electric blues tracks as well as acoustic bluegrass elements. I am very excited about this project as I believe it is the perfect amalgamation of the various musical elements that characterize my songwriting style.





---
Notes for the artist
: This page will always be here under your name in "
Featured Artists"
You can al
ways send us an updated Bio using 'CONTACT' on Menu at the top of page.
---