Jenny James
---
Featured Artist of April 27, 2020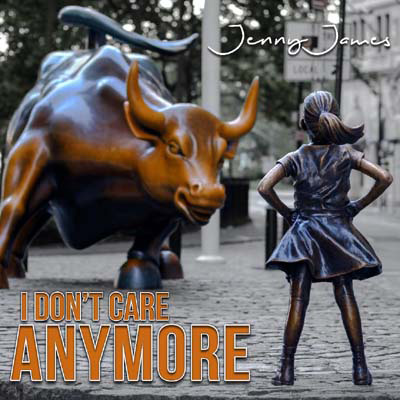 with the song: I Don't Care Anymore

I co-wrote the song with Marco Moir, best known for writing Aerosmith's single, "Lover Alot." Marco has been an integral part of the Aerosmith team for many years, and we were hoping they might record it at some point. I was inspired to write this song because of a person who was frustrating me with excuses about his bad behavior. I just felt totally frustrated and wrote the hook as a way to comfort myself. I can only hope that others who have come to the end of their "rope" will enjoy the song and that it makes them feel better. During these frustrating times of quarantine, I find singing this song helps, too.
The Song was produced by Marco and my husband Chas Ferry who, as a recording and mastering engineer, has worked with David Bowie, Iggy pop, Sheryl Crow and Annie Lennox and spent a decade on staff at the worldfamous Cherokee Recording Studios.




---
Notes for the artist
: This page will always be here under your name in "
Featured Artists"
You can al
ways send us an updated Bio using 'CONTACT' on Menu at the top of page.
---

© LonelyOakradio.com