Full Album show of June 4, 2020
Album: Kaleidoscope Mind

Artist's Biography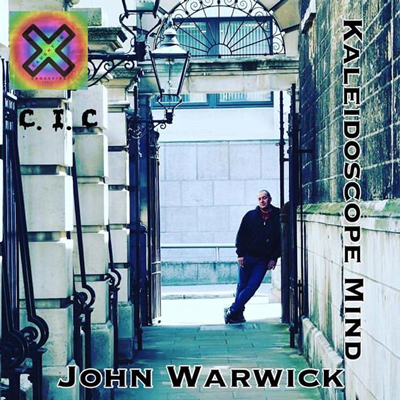 John Warwick comes from the urban Streets of East London, a Singer/Songwriter&Musician with a fusion of colourful sound, British Alternative Rock&Folk music.
The rst time he heard 'Blackbird' by The Beatles he knew he wanted to write melodies so taught himself the guitar, by that time he had also learned to play the drums.
John attributes his inquisitive mind in part to his dyslexia. If he heard a tune, he would immediately want to know everything about it, who the musician was and who inuenced them. This took him down a path of musical discovery which lead him back to the blues.
As singer/songwriter, composer, arranger and producer John

About the Album Released the album - Kaleidoscope Mind during May 2019 and Remastered on 26th Dec 2019.
These songs protest against the ruling political classes, favouritism, the lack of social interaction, fame grabbers, fake news, the have and have nots until the eventual awakening of the subject realising he/she has been duped by the system.
heady mix of psychedelic/ alternative music with a touch of hard rock, punk and grunge.



---