---
Jon C Butler
---
Featured Artist of July 25, 2019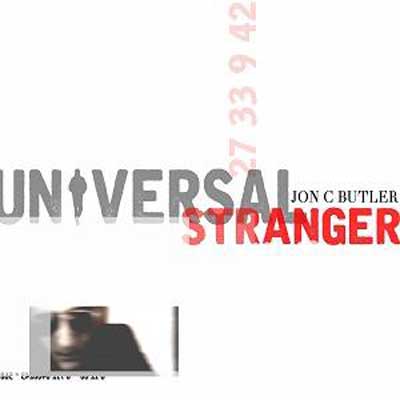 with the song: Universal Stranger, Mr Rock n Roll

Jon C Butler is a writer and singer from Leicester, England who first came to attention with the classic album 'Shakespeare Alabama' by Diesel Park West at the dawn of the nineties. With a particular awareness of the beauty and richness of sixties American west coast rock n roll, the band were responsible for a clutch of highly invigorating albums from 1989 to 2011.
The soul-searching resonance of the lyrics, also take us into familiar territory for Jon - wrong turns and the passing of time. A deft reminder of those infrequent moments when, just maybe, we should have let our emotional walls come down and allowed our hearts to rule our heads.
"I tried to arrange 'Ghost in My Heart' in that mid seventies East Coast style that welded uplifting vocal techniques to chiming guitars and driving beats." says Jon Butler "To let the song sound clear but fearless and combine timeless melodies with lovingly awkward twists and turns to keep things interesting." 'Ghost in My Heart' does that and more. It also touches on lost love, wrong turns, passing time and broken hearts. Oh to be alive!
---
Notes for the artist
: This page will always be here under your name in "
Featured Artists"
You can al
ways send us an updated Bio using 'CONTACT' on Menu at the top of page.
---

© LonelyOakradio.com