---
JoosTVD
---
Joost The Vanished Dutchman is, as you might have guessed, from The Netherlands.
You cannot pronounce his name easily: Juiced? Well it's an anti- artist name lads and gents! He's a musician first. He started out as a drummer before turning his hand to writing.Tom Robinson played Bomb Won't Go Off (Fresh Fave) and Stupid Songs on his BBC6 Shows. Regularly played on various online radio stations, like Croydon radio (London)
Discography:
Gift Shot (2005) Volumed 10 (2007) HéJosé [2008] You Know Your Dad [2009] When The Left Foot Fits The Right One [2009] The Vanished Dutchman [2010] Orson Nietes [2011] Art Decoy The Bluebeard Boy [2012] The Ballooning Brouhaha [2013] I Mimic Me [2014] Lightning Dutchman [2015] Open Up My Parachute [2016]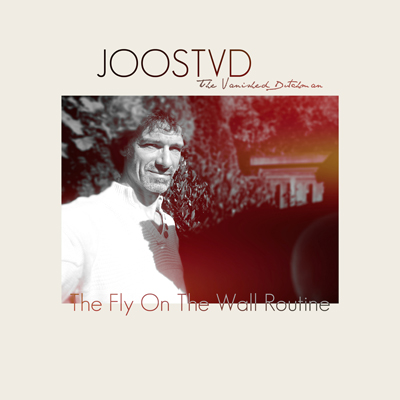 Featured Artist of April 13, 2019
with the song: Behave

"Behave" is from the brand new album "The Fly On The Wall Routine", release 30th april 2019. My 15th digital release since 2005, marks my 40th year as a songwriter. No, I won't look back though! I just follow my instincts and compose.
And the results you can hear in these 12 songs. I always try to find the right hook or melody- whatever style- that tickles, surprises and motivates me to have them fit into a new album. I embrace all kinds of music in my own subjective way.
There's often an hypnotic groove and chords that oozes jazz, latin, funk, R&B spiced with a goofy ironic slapstick humour. I've got a lot of more ideas and that helps me even more to become selective.
Guess I'm a "Fly On The Wall", the observer sucking it all up, whatever comes around that gives way to write about it.
---
Full Album show of October 1, 2018

Album: Just Say KNOW (2018)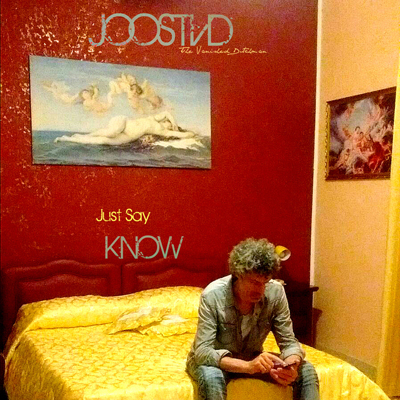 Ok, I've finally decided to send my fresh babies away. Why? Because I like them too much! It only took me a year...
After a long, long ping-pong process (the details) of mixing and mastering that is.
This was a very intense 3 months period, but I'm glad I didn't overrush things.
These songs needed some breathing and I needed some distance from them once in a while. But now it's time I let you enjoy my new grooves.
Yes, I've got a good, strong feeling about these songs. I think they are a upbeat, sinister, melancholy, desperate but overall fun bunch, just like me. I say YES to my new songs.
What about the title "Just say KNOW"
I already had this song (the promo-watch here: goo.gl/VX47jN) "Not Now". Well, just dare to say NO for once. I guess my father taught me long ago to say that.
Then I saw this documentary- Dying To Know- about Timothy Leary, 60s LSD goeroe/icon ("turn on, tune in, drop out"), read more about him and one quote grabbed me: "Just Say Know" (read more goo.gl/hMyM3R) as a reaction to Nancy Reagan's war on drugs in the 80's/90's: Say NO to drugs... more credits music, lyrics, vocals, guitars, keyboards, bass, percussion, recording, mixing, mastering, laughs JoosTVD

---
Full Album show of August 14, 2017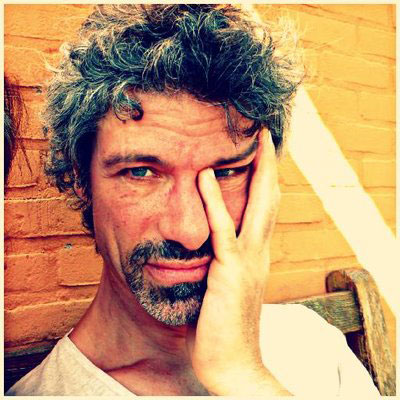 Album: Sagitario (2017)
Zodiac freaks anywhere? Not necessary. Take Sagittarius, a word often used during those late flowery hipster sixties in a pretentious way. Wel in spanish it just sounds much cooler (saGITARio)! This 13th digital release has got all the flavours and temperament you can expect from the vanished sagittarius. He shoots 12 different and confident aimed arrows and it hurts so good! Read the lyrics. Laugh, cry, sing! Just blame him for the fun! In an upbeat way he'll seduces your body and mind. He may be painted (cover), there's no painted smile to be found up here.
---
Notes for the artist
: This page will always be here under your name in "
Featured Artists"
You can al
ways send us an updated Bio using 'CONTACT' on Menu at the top of page.
---

© LonelyOakradio.com